Reaching its 52nd year in Davao City, the Davao Jaycees held its Induction and Turnover Ceremony on April 29, 2022 at the World Palace in Juna Subdivision.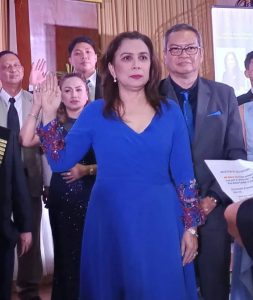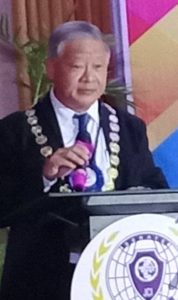 These officers were elected last December 2021: 2022 EXECOM President Sen. Annie Candari EVP = Sen. Recter Gentindatu Jr. SG = Sen. Lani Abapo Treasurer = Sen. Lalay Oasan VP Internal = Sen. Skye Dionela VP External = Sen. Franco Lopez Auditor = Sen. Toto Pascual GLC = Sen. Leah Librado Yap. DIRECTORS Sen. Bidul Aranas, Sen. Danny Gotera Sen. Ging Manuel Sen. Bernie Al-ag Sen. Andoy delos Santos Sen. James Infiesto.
JCI Senate Davao (Davao Jaycee Senate) is a leading organization OF jci Senators who are business leaders, distinguished local officials and established professionals in the Davao Region, and an affiliate of the JCI Senate Philippines.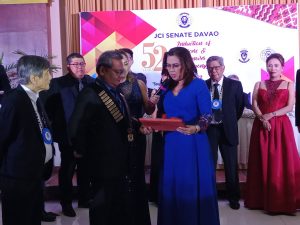 The evening's program began with the Processional led by the members of the JCI Senate Philippines, the Philippine Senate Foundation National Board, JCI Senate Past Presidents and the 2022 JCI Senate Davao Board of Directors.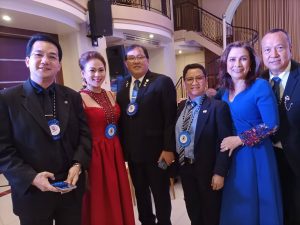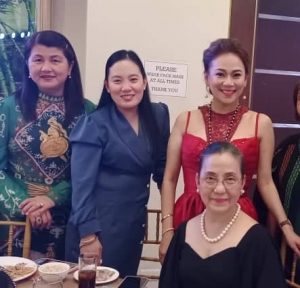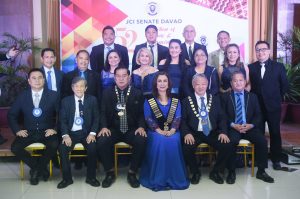 Guests and visiting Senate Chapters were acknowledged by 2022 JCI Davao Senate Treasurer Michelle Oasan followed by the welcome address by 2022 Executive Vice President Recter Gentindatu.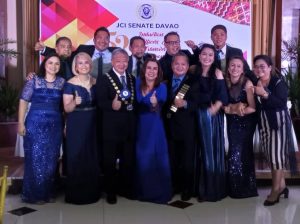 A special message was delivered by 2022 Chairman Philippines Jaycees Foundation, JCI Sen. Hussin Amin. 2021 Outgoing President Gavin Tulio gave his Valedictory Address, after which the Charging of the newly-elected Board of Directors took place, by 2022 JCI Senate Philippines National Vice President, JCI Senator Theodore Garcia, followed by the induction ceremony led by 2022 JCI  Senate Philippines National President  JCI Senator Henry Juan Tong.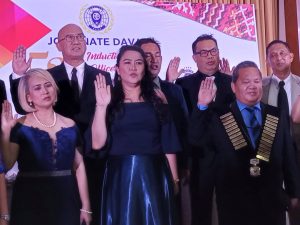 The Turnover of the Presidential Gavel and Transfer of the Presidential Medallion also took place from 2021 President Gavin Tulio to 2022 President Annie Candari.
Keynote speaker for the evening was Senator Christopher "Bong" Go, who gave his message via Zoom.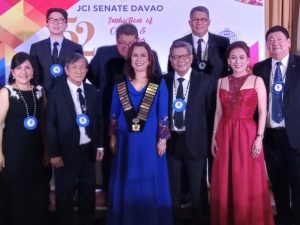 Inspirational words were heard from JCI Senate Philippines National President JCI Senator Henry Juan Tong.
2022 Induction Chair JCI Sen. Skye Dionella formally closed the program with her closing remarks. Hosts for the evening's program were JCI Member Hannah Cano and JCI Senator Don Lanzar.