DAVAO City played host to the culmination of the Buwan ng Kalutong Pilipino or Filipino Food Month celebration in Mindanao last April 27 to 30 at Abreeza Mall.
The annual food festival, spearheaded by the Department of Agriculture, National Commission of the Culture and Arts, and Department of Tourism, showcased Davao Region's vast culinary traditions and cultures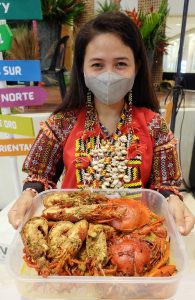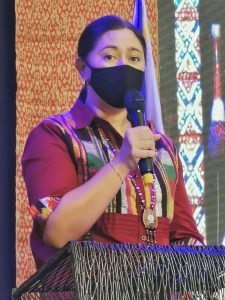 "Here in Davao Region, the food basket of Mindanao, we take pride not just in our products, we also honor and salute the crucial roles of the people who ensure food security in our region," said DOT Xl regional director Tanya Rabat Tan. 
Department of Agriculture Xl Regional Technical Director Marila L. Corpuz, Department of Tourism XI and Committee Chair on Agriculture and Food City Councilor Ralph Abella joined Tan during the event's opening ceremony. Meanwhile, DA Undersecretary Evelyn G. Lavinia, and NCCA Executive Director Oscar G Casaysay gave insightful messages during the culmination event as DOT Undersecretaries Engr Christopher V Morales and Myra Paz Valderrosa-Abubakar sent their congratulatory greetings on video.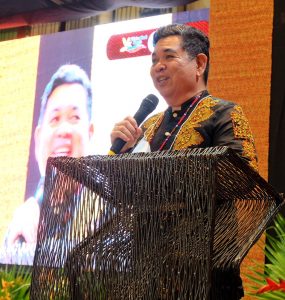 At the venue, various booths and stalls displayed diverse products and produce from Davao Region. The Province of Davao del Sur, Lyceum of the Philippines University-Davao, Tomato Cerise, Malagos Garden Resort, Balutakay Coffee Farmers Association, and Farm-to-Table advocate Lani Sta. Maria also presented food demonstrations.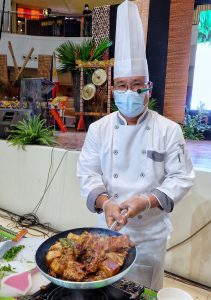 The One Davao Food Festival Parade, held on the last day of the celebration, showcased Davao City's Cacao and Durian Delicacies, Davao del Sur's Nilutlot na Manok and Ludang, Davao del Norte's Grilled Balut and Native Chicken Dish, Davao Oriental's Lechon Biik and Kinamayo Crabs, Sea Mantis and Lobsters, Davao Occidental's Sina Shellfish Dish, and Davao de Oro's Lyurot and Lamayo with Puso. The regional dishes were later shared to guests and mall visitors.
"I have seen the celebrations of the Filipino Food Month all across the country but I'm proud to say that here in Davao is the best as I have seen all agencies working harmoniously together and our cultures properly given honor," shared Casaysay during the culminating activity.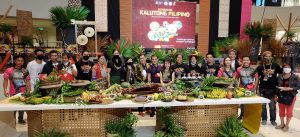 President Rodrigo R. Duterte signed Proclamation No. 469 declaring the month of April as "Buwan ng Kalutong Pilipino" or "Filipino Food Month" where it aims to appreciate, promote and preserve culinary traditions and treasures to ensure their transmission to future generations.
The celebration also aims supports various agricultural industries, farmers, fisherfolks and various agri-communities around the country.