Since the Covid pandemic crisis, travelling overseas and even to various provinces of the Philippines have become burdensome and more expensive that value for money and holidaying closer to home has become a prime consideration for many local holiday makers.  So, the "staycation" trend reemerged and looks set to continue and become even more popular these days.  Increased staycation demands this year is forecast to deliver a much needed boost to our local tourism industry with staycations set to be the most favored vacations.
   Last May 5-7, Davao's Lifestyle writers and bloggers were fortunate to be treated to Acacia Hotel and Costa Azalea's "Summer Bliss of A City to Island Escape" three-day staycation.  And what a rejuvenating experience it was before facing the tensions of the Philippine Election 2022.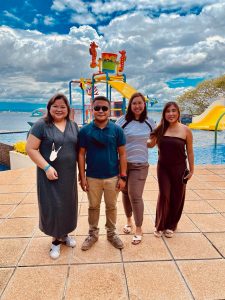 Acacia Hotel hosted both an Afternoon Tea at its Club Lounge and later, a Boho-themed Grill Night complete with live entertainment at the Venado Poolside plus a night's accommodation at its Executive Floor's rooms which everybody truly enjoyed.  Acacia Hotel's GM Agot Serrano, with the able help of MarCom Officer Izza Cadiente, took the time to introduce the staff of the Millennial Resorts who flew in straight from Manila namely Khristine Gagarin, Shara Joy Quizon, Bernadette Pido, Janette Huang, Jaime Ascalon and with the special appearance of Patrick C. Gregorio, the Senior Consultant for Hospitality and Tourism of Metro Vantage Properties.
     Resorts in the Island Garden City of Samal have been mushrooming with their latent capacity and surplus grounds that are being developed to accommodate new leisure product mix with a view to maximizing revenue and sustainable yield.  Landco raises the benchmark with the introduction of Costa Azalea in the Island Garden City of Samal with its latest Leisure Tourism Estate (LTE) that is a master-planned development offering mixed-use residential and commercial lots.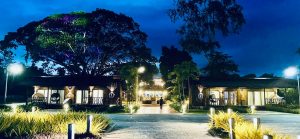 Millennial Resorts, the hospitality arm of Landco, operates the accommodation and leisure facilities at Costa Azalea.  Costa Azalea's diverse attractions include the unconventional accommodations of single and two-storied Crusoe Cabins which are comfortably well-designed using high quality container vans; the Aqua Water Park and Pavilion; plus the Captain Barbozza Restaurant and Bar operated by restaurateur Paul Garcia offering good food and drinks.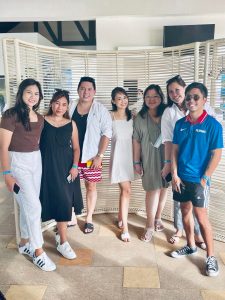 "Millennial Resorts has evolved from an idea to simply complement the real estate side of the business to pioneering the development of leisure tourism estates.  Your vacation here at Costa Azalea begins the moment you step into our exclusive jetty port.  Our friendly and accommodating staff will check you in and escort you to your assigned Crusoe Cabins where you will enjoy modern amenities for a convenient, relaxing and leisurely stay.  We have complimentary Wi-Fi throughout the resort, a long span of white sand beachfront, and outdoor pools for the kids and adults.  If you're feeling hungry, we offer a variety of dishes at our onsite restaurant and bar called Captain Barbozza.  If you need some pampering after your day's activities, do let us know so that we can book massage services for pampering you and your family.  Do make Costa Azalea your home away from home whenever you need to escape the city," reiterated Ryan Cabanero, the Costa Azalea's Aqua Water Park & Crusoe Cabins' Manager.
    Thank you, Acacia Hotel-Davao, Costa Azalea, Aqua Water Park, Crusoe Cabins and Captain Barbozza Restaurant and Bar for the sound operation of your facilities and good customer service you have blessed us with during our staycation.  Looking forward to another staycation with you