Stephanie Sabio/ADDU Intern – ECONOMIC experts in the Davao Region believed its economy has slowly bounced back after it grew by about 5.9% last after it shrank by 7.5% the previous year due to the impact of the pandemic.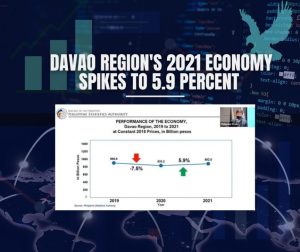 In a press conference last week, Regional Director Ruben Abaro Jr. of the Philippine Statistics Authority, said the significant uptick in the gross regional domestic product was brought about by the growth in key sectors, but agriculture and related segments of the sector have been lackluster in performance.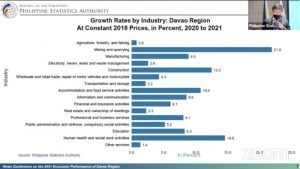 "The agriculture, forestry, and fishing decelerated by 0.8 percent," Abaro said even as the region is considered among the major agricultural areas of the country as it is the source of fresh bananas being exported to other countries.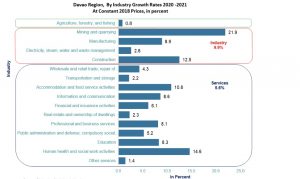 The sector was also dragged down when some farms were infected with African swine fever and Avian influenza, as well as the impact of weather disturbances.
Abaro cited the top performers as the industry and services sectors which grew by 9.9% and 5.6 percent, respectively.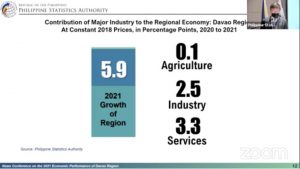 Among the industry sub-sectors that performed better last year were mining and quarrying at 21%, construction at 12.5% and manufacturing at 8.9%.
In the services sector, which was floored by the impact of the pandemic as tourism-related establishments had to close down and some of them have not even resumed operations, the sub-sectors that performed better included the human health and social work 14.6%, food service at 10.8% and 8.6% for information and communication.