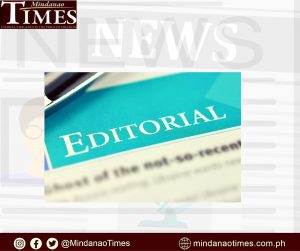 THIS election campaign season saw huge crowds converging in political rallies, a sight we haven't seen in the past decades or so. One can say that not only are people joining rallies to learn more about the political platforms of those who want to be elected, they are there as avid supporters believing in what the candidates represent. This gave rise to social media memes showing how one's point of view is similar to that of the candidate one supports.
People are so involved in this Presidential election. Social media has become the main battleground for competing candidates with their supporters vying for audience share through sarcasm, wit, humor or outright insults. All candidates are fair game.
As we get closer to May 9, the Comelec has warned that voters should exercise restraint even if they are bristling with enthusiasm to do last minute campaigning. Comelec Asst. Regional Director Gay Enumerables cautioned supporters that even wearing of T-shirts with the candidate's name or photo is prohibited in polling precincts.
In the age of "selfies," taking a photo with one's ballot is an election offense. 
Among the reminders she mentioned were shading the ovals or circles in the ballot fully so that it will not be rejected by the Voter Counting Machine, and to be very mindful when shading because one can no longer correct it. All that anxiety and passion during the election campaign would have been in vain.
Certainly, most of the voters have already switched or chosen their candidates. We just hope that those who were so active and vocal in social media promoting and defending their candidates are registered voters and will walk the talk, so to speak, three weeks from now.