THE pandemic has certainly changed the way we live and the way we travel. These days, most tourists would prefer staying more time in the outdoors where there's fresh air and open spaces.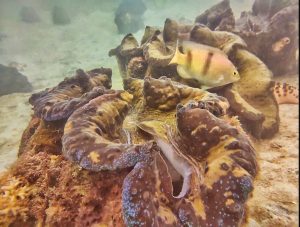 The reopening of the Taklobo Tours in Barangay Adecor, Island Garden City of Samal came in an opportune time to address this new trend in travel. 
Taklobo Tours Conservation Tourism and Livelihood Opportunities for Coastal Communities is a community-based ecotourism joint project of Adecor United Fisherfolk Organization, the local government of IGACOS, Barangay Adecor, and Davao del Norte State College.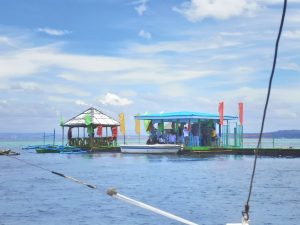 "This is a momentous event for us, after having been closed for two years. Now, we can offer again the tour, not just to entertain but most importantly, to teach our visitors about marine wildlife conservation," said DNSC president Joy Sorrosa. 
During the program, a representative from the tour's trained tour guides demonstrated their spiels for the guests. 
According to one of the guides, there are 6 species of Taklobo or giant clams in Barangay Adecor: Tridacna gigas (the largest giant clam), Tridacna derasa (smooth giant clam), Tridacba. squamosa (fluted giant clam), Tridacna maxima (elongated clam), Tridacna crocea (boring clam), and Tridacna noae (a resurrectrd species recorded in Samal Island).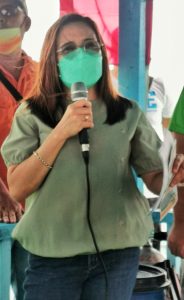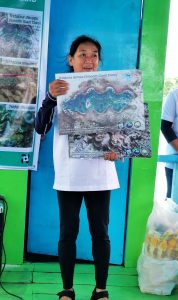 Giant clams are considered solar animals, dependent on sunlight to survive. Like plants, they produce their own food through photosynthesis. They multiply through sexual reproduction and are known to be hermaphrodites. 
While they are naturally found in many coastal areas across the archipelago, their numbers are declining due to several factors, such as coral reef degradation and destruction, overharvesting, illegal sale and export of wild and dead specimens for the aquarium and ornamental shell trade, and use for traditional medicine.
The giant clams can be found in the 14-hectare marine reserve park in Barangay Adecor, established through the technical and scientific support of marine biologists of the DNSC in 1999. In 2001, the marine park became a demonstration site for the Giant Clam Stock Enhancement Program of the University of the Philippines' Marine Science Institute.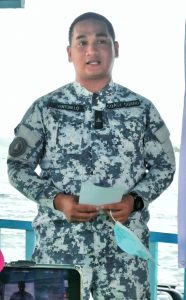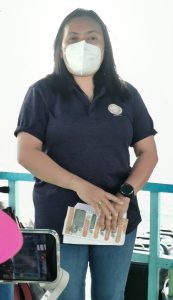 Finally, in 2013, the Taklobo Tours was officially launched with around 3,000 taklobos as a showcase of a community-based marine wildlife conservation. 
"It takes a village to protect one of our most important resources in this area: the giant clams. As guardians of the coast, we are here to show our support in any way we can," said Philippine Coast Guard IGACOS station commander Ensign Vasit Venturillo 
The reopening program was also attended by Lludeza Quesada, who represented the City Investment and Tourism Office, BLU-Adecor Hon. Danilo Cepe, ADUFOR vice president Edgar Claros, Department of Tourism Xl's Clarence Yog, who represented regional director Tanya Rabat Tan, along with representatives from the LGU and the community. 
For bookings and inquiries, you may send a message to the Taklobo Tours: Giant Clam Conservation in Samal Island Facebook page or contact 0927 686 4236 or 0999 9426892.