THE CITY government has repeated its call for non-vaccinated residents against COVID-19 to get jabbed as the virus has continued to lurk and that the possibility of getting infected is not far-fetched.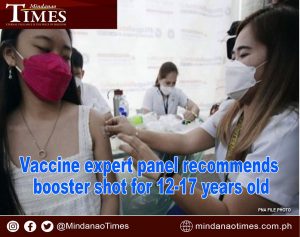 Dr. Michelle Schlosser, COVID-19 Task Force, reiterated the importance of getting vaccinated as this is the main shield from getting infected, although the number of cases has continued go down.
"It is a good thing nga naa ta below the acceptable positivity rate but then again bisan gamay lang na siya, the fact nga naa ta'y cases everyday means naa lang gihapon ta'y kalaban. This is the reason why strong gihapon ang atoang call sa pag-wear og face mask pag-avoid og high risk behaviors like going out to social gatherings," Schlosser said as she added that the people must also ensure they wear their facemasks in public places.
"Dili pwede na mag-wear lang ta og facemask kay wala man ta kita sa atoang kalaban. So, we have to have that added layer of protection from the severity of the disease which is through a vaccine," she said.
She said that last week, an unvaccinated person died of the infection.
The city government reported that about 1.324 million residents have been inoculated with first dose while about 1.3 million received their second doses. The city has an estimated population of about 1.53 million.
The city government has also called on residents to get booster shots so that the protection against the virus becomes high.
Schlosser said that booster shots are necessary just like if someone is vaccinated against other preventable diseases.
"Para added protection, especially when we encounter new variants kasi the virus will continue to evolve. Kung naa man new variants, dili na ta mahasi ba or makuratan because we're fully vaccinated and boostered pa gyud," she added.