Ezra Francisquete/UM Main, Intern April 19, 2022 – AN advocacy group has called on candidates to spare the environment from their campaign events even as it noted that elections in the country have become a venue for these bets to violate environmental laws.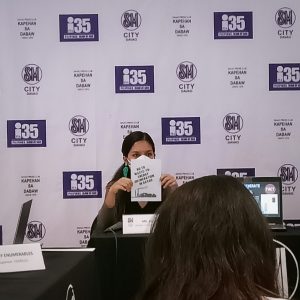 At the Kapehan sa Dabaw at SM City Ecoland Monday, Jill Banta, Plastic Free – Pilipinas regional coordinator, noted that candidates have indiscriminately been hanging their posters everywhere even outside the designated areas.
"Never naging environmental-friendly ang election. Hindi maayos ang pag regulate ng mga campaign materials ng kandidato, may mga poster sa puno, nakakalat. Our call to the local candidates is to observe policies set by Comelec (Commission on Elections) in terms of managing during and after the campaign," Banta said.
She added that local government units must also come up with policies, either through ordinances or executive orders, to reinforce the national policies.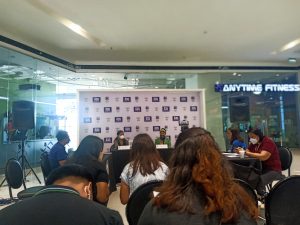 She pointed out that efforts to remove campaign materials from areas where they are not supposed to be place is not enough because candidates, or their people, have been posting materials nearly everywhere.
Candidates, she added, must consider the impact of their action on the environment especially because many of them include environment protection in their platforms.