HSBC Philippines head of Wealth and Personal Banking Peter Faulhaber led the HSBC team when the Hong Kong-based British multinational investment bank and financial services holding company relocated and upgraded its Davao City branch at the Ayala Abreeza Mall.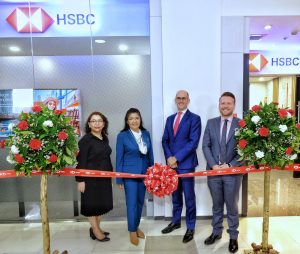 "We are pleased to open our new Davao branch in a better and easily-accessible location, much closer to our clients who work and live nearby, especially those who have international banking needs and financial transactions," said Faulhaber. 
HSBC first set foot in Davao City 15 years ago with their pioneering branch along Jacinto Extension across the Banko Sentral ng Pilipinas. Unknown to many, the bank has been operating in the country to 147 years now. In its early years of operation, it serviced the booming Philippine sugar industry in the Visayas. At the turn of the century, it also financed railways that connected provincial towns across Luzon to the capital city of Manila.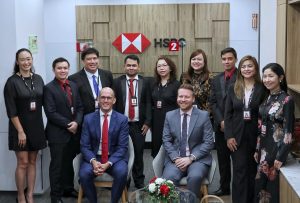 Today, it has a total of 8 branches located in key economic hubs in the country – Manila, Cebu and Davao. Internationally, HSBC is present in 64 countries and territories. 
"This new branch shows our continuous effort to improve banking experience for our customers and also affirming HSBC's commitment to its business presence in the Philippines. Our renewed purpose and values have opened a world of opportunity for our clients and we are truly excited to provide our client's with a new range of products, experiences and by connecting them to more possibilities not just locally but globally," Faulhaber said during a lunch with the local media at Seda Abreeza Hotel.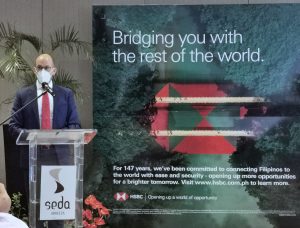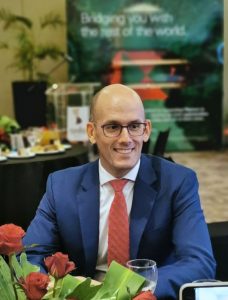 While HSBC serve their customers' daily banking needs via their branches across the archipelago, it also boasts its strength with its strategic international network and connectivity where HSBC clients can easily transact wherever they may be abroad. They can use their e-wallets, credit cards, and do online payments with much ease, and even do instant global transfers for free. 
"We want our customers' banking experience to be as seamless as possible. Once they have set-up their digital profiles, they can now easily manage their accounts, anytime, anywhere," he added. 
HSBC has also invested with their digital channels including an upgraded mobile application with a fresh look, feel and features. 
The new HSBC Philippines Davao is located at the second level of the Ayala Abreeza Mall annex building.