THE military reported that a most wanted leader of the New People's Army and a companion were killed during an encounter between his group and soldiers of the 39th Infantry Battalion at Sitio Panopio, Brgy Malasila, Makilala, North Cotabato.on the night of April 13.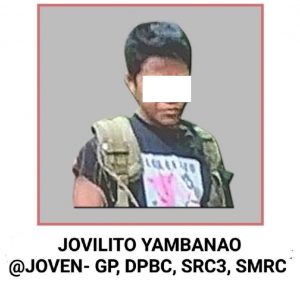 Lt. Col. Ezra. Balagtey, commander of the battalion, said those killed were Roberto Castillote, commander of the Pulang Bagani Command, and Jovilito Yambanao, political guide of the group.
Balagtey said a five-minute encounter took place when soldiers found out about the presence of the outlawed group in the area which resulted in the death of the two members of the armed group.
The soldiers also recovered a firearm, two improvised landmines, a hand grenade and a container with gasoline.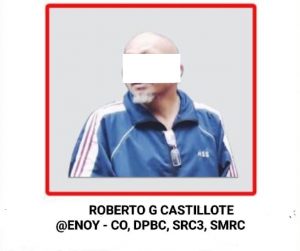 The military reported that Castillote was a subject of several arrest warrants for attempted murder, double attempted murder, frustrated murder, murder, slight illegal detention, robbery, robbery with homicide and violation of the Republic Act 7610, the Special Protection Act Against Child Abuse, Exploitation, and Discrimination.
The military added that Castillote was behind the ambush of four Scene of the Crime Operatives (SOCO) personnel who were investigating a shooting incident on March 8, 2017 in Bansalan, Davao del Sur. The four investigators, including a pregnant woman, during the incident.
Balagtey said Castillote's death was justice to his victims, including the mother and her child.
"Rest assured that the government forces will remain vigilant against this terrorist group planning to incite violence and spoil the peace and development efforts of the government in the locality," Balagtey added.