By JENNIFER D. DY – THE UNIVERSITY of Mindanao-College of Law has bagged another major feat 47 of its graduates passed the 2020-21 Bar Examinations, which is the highest number of new lawyers produced in the university's history.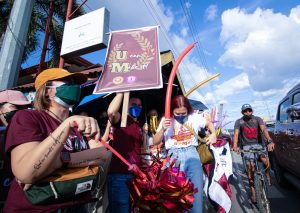 Based on the results released by the Supreme Court on Tuesday, April 12, 2022, the University of Mindanao had a passing rate of 94% for its first-time takers, a record high throughout the history of the university, wherein 17 passed out of 18 bar examination candidates.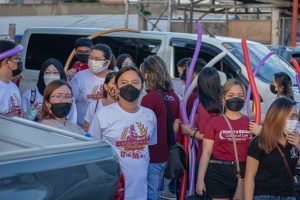 UM also noted its passing rate of 80% which is higher than the national passing percentage of 72.28%, achieved after a record-high 57 graduates took the 2020-21 Bar Examination. Among the bar passers, Atty. Denise Christine Lim CPA, made it to the list of successful examinees who received recognition for Exemplary Performance for obtaining a grade of more than 85%.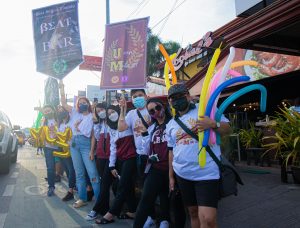 Its dean, Atty. Jess Zachael Espejo, said, "This result is indicative of the sustained improvements in the law school for the past six or seven years when the law school has surpassed the national bar passing rate every year. It's a credit to the law school faculty and the UM administration led by the president, Doctor Guillermo P. Torres, Jr. as the majority of our students are working and/or already with families of their own, it is a credit to the indomitable UMians spirit that always seems to triumph despite the odds."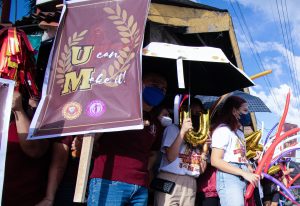 Described as the "Best Bar ever," two batches of law graduates took the first digitalized and decentralized bar exams in the country. 
Associate Justice Marvic Leonen — Bar chairperson — reduced the coverage and shortened the period of the examination on February 4 and 6, instead of the traditional four Sundays of November. Although the examinations were held just this February, the results are out in just over two months because the tests were digitized.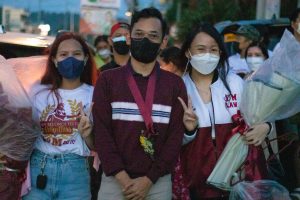 "All these are historic achievements," said Leonen, who added he didn't want to compare this batch to the record passing rates, calling them Sui Generis or a class of its own.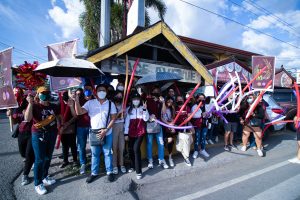 Of the 11,790 law graduates who were admitted to take the Bar, 11,402 were able to finish the exams. The new lawyers will take their oath on May 2 at the SM Mall of Asia Arena. Arguably, the Philippine Bar Examinations are still considered one of the toughest licensure examinations in the country.(Photos by Dennis Flores)