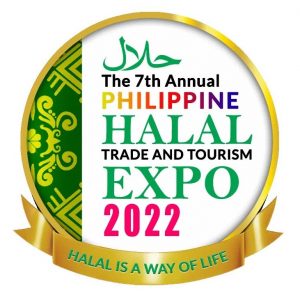 By Ezra Francisquete, Jenalyn Manguiob / UM Main, Interns – THE CITY of Davao will be hosting the 7th annual Philippine Halal Trade and tourism exposition from the 27th to the 29th of May at the Abreeza Ayala Mall.
This year's expo is the first-ever hybridized exposition featuring both live and online presence from both local and international organizations. The event will carry the theme of resiliency in the local and global halal economic sector in the "new normal' post-pandemic world
During the Habi at Kape press conference at Abreeza on Wednesday, Marilou Walohan Ampuan, vice-chair of the RDC–Regional Halal Committee, said that local and national government agencies, regions from the Mindanao and all potential players in the business industry are expected to join the event.
The three-day event will feature four integral topics to develop a new implementation for both the halal local and international economy. A set of topics will be presented by the different representatives from the Philippine Department of Tourism, Enterprise and Public Sector of International Technology provider Fusionex, International Halal Accreditation Forum of the United Arab Emirates, and the Halal Development Corporation Berhad Malaysia.
The first day of the expo will be divided into four preliminary events. Halal conference deliberating the core topics will be conducted in the morning, followed by a B2B session facilitated by the Mindanao Development Authority, while the official opening ceremony will be held in the afternoon to welcome guests and in connection with the Jumma prayer, a Friday prayer for Muslims.
In an interview with Ampuan, there will be 38 exhibitors representing different industries and investors in and outside of the country.
Subsequently, the second day of exposition will focus on the halal experience and practices in the two years of the pandemic. The said event will also showcase the pre-existing and potential halal Asian culture and cuisine, hotel operations, and market delivery. In addition, the Davao consulates of Malaysia, Indonesia, China, and Japan will be attending the afternoon's event.
The final day of the expo is the culmination of negotiations over potential market access and opportunities for halal trade. As acknowledged by the DTI, Halal certifying bodies will be joining the event, so businessmen interested in certifying their products and services may link directly to the existing certifiers.
The Philippine Halal Trade and Exposition (PHTTE) is a celebrated yearly organization that showcases a wide range of halal products from foods and tourism services in local and international companies and educates people on halal principles and concepts; discovers the latest travel and tour trends in halal.