Ezra Francisquete / UM Main, Intern – PRESIDENT Rodrigo Duterte again reminded citizens to wait for pronouncements directly from government agencies rather than believe unvetted information on social media.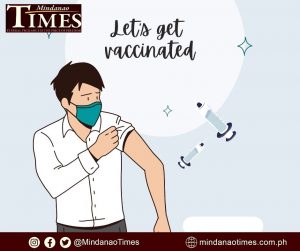 In his taped weekly "Talk to the People" briefing on Monday, the President made that appeal after Secretary Carlito Galvez, Jr., the national vaccine manager, cited falsehood as one of the reasons for the low vaccination rate of COVID-19 in the Bangsamoro Autonomous Region in Mindanao.
"Fake news can spread immediately, and there are people who believe it. No caveats. There is no warning. It is enough for them to read it," – Duterte stated in a mix of English and Filipino. He also pointed out that technology had made it easier to spread information including disinformation.
More so, since the government has no control in fake news, the president specified that to know the truth in government-related information or work, people have to wait and only listen to government stations or straightly take it from the mouth of the authorities.
"Don't believe in fake news. If you want the truth, try to hear us because we simply tell the truth. We're not hiding anything," he added.