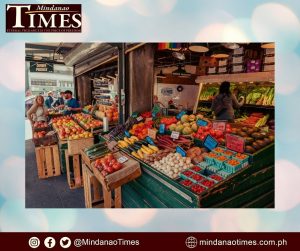 THE Organic Farmers Market at the Rizal Park has resumed operations since April 1 in a twice-a-week schedule to support organic farmers sell fruits, vegetables, and ornamental plants.
 Leo Brian D. Leuterio, City AGriculturist's Office head, said his office decided to reopen the market to help the farmers as well as contribute to the economic rebound of the city.
"This is open Thursday and Friday. It is composed of 15 to 30 farmers and farm associations which are into organic farming," Leuterio said, although he pointed out that those who sell their goods pay a minimal rent.
Leuterio said his office has coordinated with Councilor Ralph Abella, city council committee on agriculture and food chair, for the passage of an ordinance that will require public markets in the city to set up an organic section. The plan will be piloted at the Agdao public market.
"This will include manok na organic, dili lang vegetables but also meat products (This will include organic chicken, not just vegetables but also meat products)," he said.