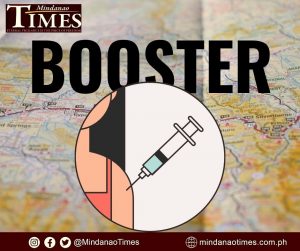 THE city government is looking at providing booster shots on national government employees as about half of those who were fully vaccinated have gotten another shot.
Dr. Michelle Schlosser, COVID-19 Task Force, said the vaccination cluster of the task force has identified the offices.
"So far, nakit-an nato sa evaluation naa pa gyud mga offices sa government na ang mga employees wala pa ma-booster. Isa sa atong lakang is ang in-office vaccination rollout," she said as the initiative is on top of the ongoing rollout via the vaccination hubs, mobile, drive-thru, sectoral, and house-to-house for 12 to 17 and adult population age groups; and special site vaccination sites for the pediatric five to 11 years old population.
The offices that have been identified include the regional offices of the Bureau of Internal Revenue, Bureau of Fisheries and Aquatic Resources, Commission on Audit, Department of Agriculture, Department of Agrarian Reform, National Housing Authority, and Office of Civil Defense.
"Actually daghan pa gud kaayo ni. Daghan kaayong government offices ang fully vaccinated na ang employees pero ubay-ubay pa gyud ang mga offices wala pa ma-booster (There are still many others. A lot of government offices have a lot of fully vaccinated employees but there are still those who have not yet received their booster shots)," Dr. Schlosser said, assuring that they have enough manpower to conduct the in-office mobile vaccination rollout.
She also said the Human Resource Management Office has already identified some 1,900 fully vaccinated employees, either regular or not, who have not yet been provided with booster shots as these individuals will also be included in the rollout.