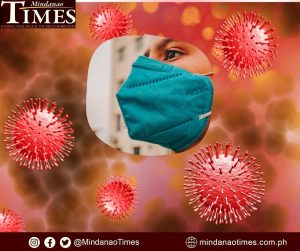 LAW enforcers collared about 2,000 individuals for not wearing face masks in public places last month, the Response Cluster of the COVID-19 Task Force reported.
Alfredo Baloran, cluster head, reminded residents that even when the city government has lifted other restrictions imposed in public places when the alert level classification of the city was downgraded, wearing of face masks remains.
Baloran explained that this is because the city government passed an ordinance penalizing the non-wearing of face masks in public places. 
"Continuous naman gud ni sya because naa ta'y city ordinance nga mandatory wearing of face maks. Ang uban aning nadakpan naa sa social gatherings, ang uban sa public places makita. Ang uban ani ang CTTMO makadakop, usually sa public utility vehicles," he said.
Of those arrested, 429 on the first week, 579 on the second week, 543 on the third week, 411 on the fourth week and 206 on the last days of the month.
Baloran said that even in private gatherings, wearing of face masks still remains. "Ang ordinance wala man nagsulti whether public or private gatherings, ang mandatory wearing of face masks maski asa man na. Kung magkaon pwede tanggalon o mag inom og tubig, after ana ibalik ang face mask. Kung wala pa magkaon, mag face mask usa. Usa pa tanggalon ang face mask kung magkaon na sila," he added.
Under the ordinance, a violator is fined for P500 for the first offense, P2,000 for the second offense and P5,000 or a month in jail for the third offense.