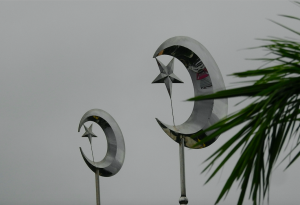 AROUND 70,000 food packs are set to be delivered to Muslim communities in the city in time for the observance of the month-long Ramadan which begins, today, Saturday. 
According to the City Information Office (CIO), the food packs will be given to 142 mosques and 20 organizations as part of the yearly assistance of the city to Muslim communities as they observe the month of worship, prayer, and fasting. 
As of March 30, the Office of the City Mayor already delivered food packs to 40 mosques, including those in Boulevard and Barangay Ma-a. Each food pack has five kilograms of rice, noodles, and sardines.
The city will deliver two batches of food packs—one week before the beginning of Ramadan and one week before it ends.
These food packs are given directly to the community mosque in each barangay through the joint effort of the Madrasah Team, Civil Security Unit team, Task Force Davao, and Fire 911, which helped load the food packs.