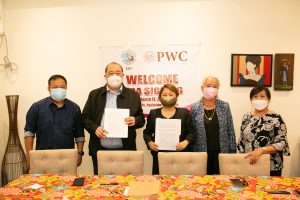 THE PHILIPPINE Women's College of Davao (PWC) signed an Internship Memorandum of Agreement (MoA) with the World Fair Trade Organization-Asia (WFTO), on March 17, 2022, at the Artisana Resto in Davao City.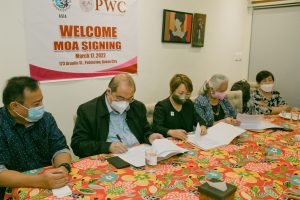 Prof. Vicente Antonio V. Pijano III, Chancellor and Chief Operating Officer, represented the PWC, while the WFTO was represented by its Board President and CEO, Ms. Mitos Urgel. Witnessing the MoA signing were Dr. Jessie B. Manuta, Dean of College; Deogracia B. Corpuz, Assistant Dean of College; Maria Julieta R. Torres, Linkages and Partnership Director & Academic Cluster Director of the Accountancy and Business Education, and some middle administrators.
The MoA facilitates the training of PWC candidates for graduation in their respective fields of endeavor, particularly the Business Education and Entrepreneurship students who are majoring in Marketing Management, Financial Management, Human Resource Management, Business Economics, and BS Entrepreneurship.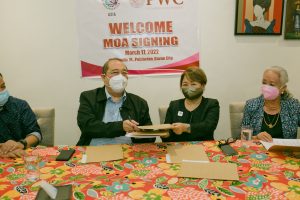 Under the MoA, the students will be exposed to high standards of quality in food technology and services, research, advertisement and marketing strategies, diversified multi-media approaches, and development of projects initiated and conceptualized by the companies that partner with WFTO.
WFTO has established partnerships with some 120 companies in and out of the country.  Before assigning the interns to different companies, WFTO conducts comprehensive interviews online to determine the students'  technical and communication skills, talents, other potentials, and their available schedules.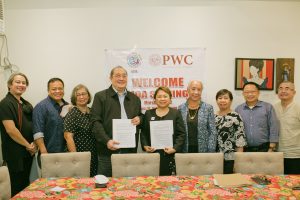 The MoA signing marked the first renewal of the collaboration between PWC and WFTO.   The first MoA was executed during the first semester of the current school year. It benefitted 28 graduating students from Business Education who completed their internships with flying colors.  This time, 54 students have applied for internships in different companies to harness their potential, broaden their knowledge, and apply the principles and theories they learned in their classes.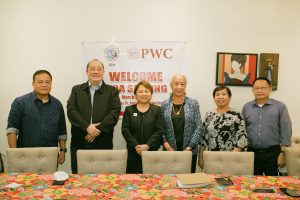 Both Prof. Pijano and WFTO Chair Urgel cited the strong bond of collaboration and the expanded scope of cooperation between PWC and WTFO that has brought manifold benefits to local recipients and stakeholders.
Prof. Pijano said,  "This partnership will continue our highly successful internship and international exposure program for our students to the WFTO principles and network in Asia and their partners worldwide."
In response, WFTO Chair Mitos Urgel said, "The spirit of volunteerism, collaboration, and camaraderie is alive and burning. With grateful hearts, we say —  THANK YOU!"