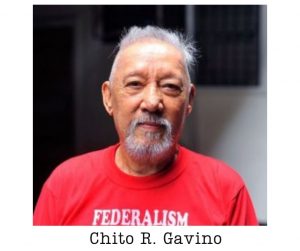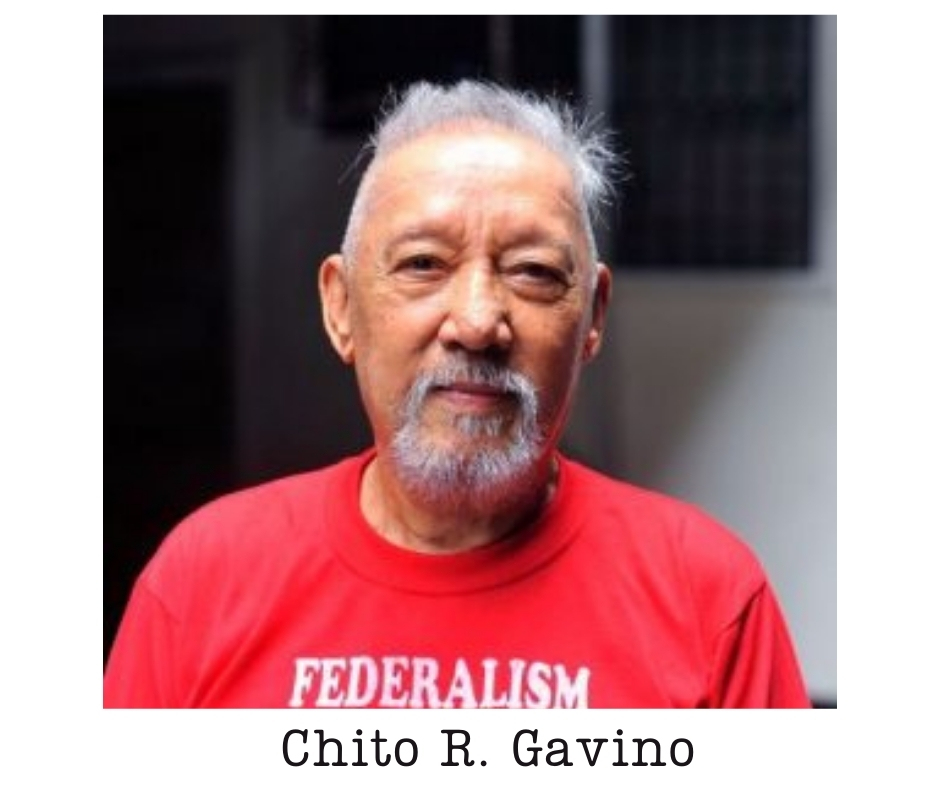 "POPE Francis believes in the goodness of young people. That is why he listens to them and from his encounters with the youth learns about their aspirations, their needs, and their problems. With fatherly love he gives the youth the guidance they need. To them he introduces Jesus Christ, the Son of God, who is the Way, the Truth, and the Life. 
The Pope believes that Jesus is the Way to follow, the Truth to believe, and the Life to live. So the youth are encouraged to have faith in Jesus, by listening to his teachings that are found in the Gospels." (A commentary of Pope Francis` book titled "Pope Francis: Faith is the Heart of Everything", 2018).
"Youth, the builders of the future", Fr. Gianfranco Venturi called them. It is for this reason that most of my previous books were for the youth. Our forthcoming book to be titled "Youth: The Fifth Estate", to be co-authored by my friend Dr. Adrian Tamayo, is our legacy to them.
Our youth must now be conscious to develop not only their IQ (Intelligence Quotient) and EQ (Emotional Quotient) but also their AQ (Adversary Quotient) and SQ (Spiritual Quotient). Our parents and teachers must likewise be aware of these things in the education of our youth.
Back to Pope Francis. His main fourteen (14) Messages to our youth are:
Like You, I believe in Jesus Christ.

 Put Faith.

Crossing the Threshold of Faith.

Jesus Wants to Encounter Us.

The Most Surprising Encounter.

The Cross: Way of Hope and the Future.

Trust in Jesus.

Mary is our Mother.

Faith: A Gift Received from Others.

The Gospel in the Heart and in the Hands.

The Poor are like Teachers for Us.

Pray Like a Son to the Father.

Faith and Service cannot be Separated.

Be Wayfarers of Faith.
Each of the Fourteen Messages of Pope Francis consists of several "minor" Messages. Due to space limitation, I selected seven of the fourteen Messages namely: 1) Message 1, 2) Message 2, 3) Message 4, 4) Message6, 5) Message 11, 6) Message 13, and 7) Message 14. I`m briefly presenting these Seven Messages below for the benefits of our readers:
M1. Faith in our Lord Jesus Christ as the only begotten Son of God, the Divine Word, Teacher and Savior. This Message must be shared to others.
M2. From faith to hope. For our youth to witness to said faith. This must be strengthened so as not to lose in our trying times.
M4. Faith in our Lord Jesus must relate to our youth`s relationship with God. The Father and the Holy Spirit. For our youth to walk with our Lord Jesus as they journey to the future.
M6. The Cross of Christ represents God`s love for all. Embrace our Lord Jesus especially in times of pain and sorrow.
M11. Our youth must have a "preferential option for the poor". They must remember what Lord Jesus said. "Whatever you do to the least of your brethren you do it to Me". They must translate "Poverty in the Spirit" into a Way of Life.
M13. Their faith must lead to service for others. In the political arena, good governance turns love to genuine public service. Without fear our youth must serve rather than be served.
M14. Our youth must live their faith. They must be wayfarers or travelers by foot of the faith with our Lord Jesus. They must journey toward their eternal house.
In the end of Pope Francis` dialogue with our youth, he asked the last question: "Where is your treasure? "He followed up: "This is the question that I ask of you, but your will have to give your answer to yourselves, alone!"
Let`s appropriately conclude this article with a "Youth`s Prayer with Pope Francis":
"Trust Jesus.
Lord, it happens a little to everyone to experience failure, frustration: It happened also to the Apostles. And you taught them no to be discouraged, not to be overcomed by pessimism and distrust. Christ cannot be a pessimist. Listening to the Pope, we have learned that we should not lose hope. Hope is part of our being young. A young man without hope is not young: he has grown old so fast! A young man without joy and without hope is alarming: he is not young. And when a young man loses hope, where will he find a big of tranquility, a big of peace? When we feel to be failures let us know how to tell you as the Apostles: `On your word I will let down the net, certain that you will not delude us`.
"Lord, you continue to repeat to us: `Throw your nets for a catch; be fishers of people: Make us overcome every hesitation or resistance so that with joy we can witness the Gospel to our contemporaries. Even if we are fragile and weary, the comfort of your Word is never lacking and it urges us to build a better world and promotes the Kingdom for which you have given your life.
"O Mary, in the silence of your home in Nazareth, in your own way, you worked to build a better world. Assists us to work for a better world, to take the road of peace and never that of war and destruction. Amen."