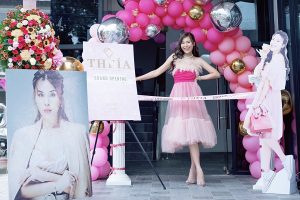 A former flight attendant who went on international trips, Kristine Joy Agcopra used her travels abroad not only to gain friends, go sightseeing, enjoying the free time but went shopping to meet businessmen who would later become suppliers of the business she would establish in the Philippines.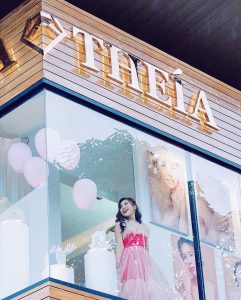 Kristine, 31 years old, is a registered nurse, but her interest was in online selling since 2012.  She started selling high-end luxury bags in 2015.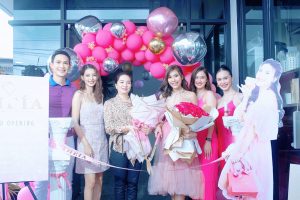 "Let me tell you a story of how Theia started. Not long after I got married, I lost my wedding and engagement rings. I was so depressed, because who in her right mind would lose the two most important rings, months after her wedding? I had to send messages to all my suppliers in the Middle East and compare prices since we know for a fact that diamond rings are not cheap. I told my husband about it and we had them made again by one of my reputable suppliers in Dubai. After paying for the ring, the owner then asked me if I wanted to sell his lab-grown diamonds and Moissanites as well. And that was love at first sight for diamonds as a business enterprise. In all honesty, I was a little disappointed that he offered the lab-grown diamonds only after we bought the replacement engagement ring, considering the price difference of a lab-grown to the natural ones. Nevertheless, that was the beginning of my love for lab-grown diamonds and even genuine top quality Moissanites. I was so excited to share this love with women who have yet to discover its beauty. Truly, God always has better plans for me. If not for my lost rings, I would not have been be given this life-changing opportunity. After selling at Theia online for a year, I realized that more and more women were becoming interested in it."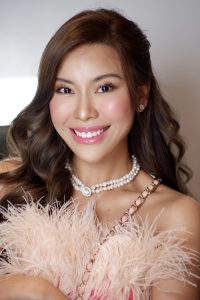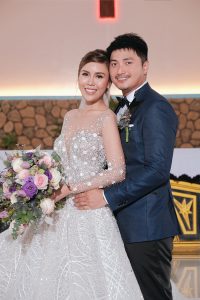 Kristine Joy thought it would be better to finally have a place where her friends could see the items and actually try them on before purchasing. She finally decided to open her own shop. 
"THEÍA comes from Greek mythology which means 'goddess, divine or wide-shining. She was the Titan goddess of sight and the shining ether of the bright, blue sky. This was the reason why I chose the name Theia, which really captures the message that I wanted my brand of jewelry to represent— a shining and brilliant piece for the goddess within every woman! After years of hard work and sleepless nights, the newest Go-To-Shop for every King and Queen in the City is finally here!"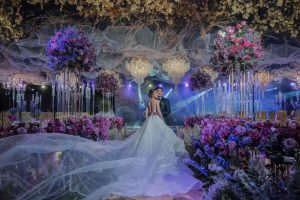 The items on display at Theia include 18-karat Saudi Gold accessories, South Sea pearls, Moissanites, Lab-grown and GIA-certified Natural diamonds, luxury pieces of brands like Chanel, Hermes, Louis Vuitton, Ysl, Gucci.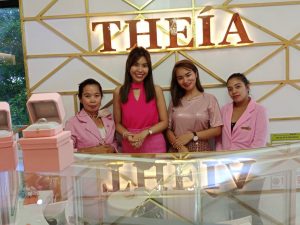 THEIA held its grand opening on February 20. 2022, located at Bricklane Square, Barrio Obrero, Davao City.