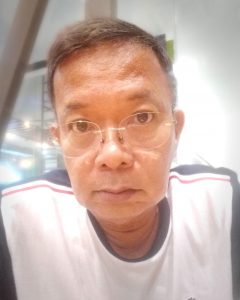 CLEARLY, Russia's war on Ukraine has something to do with the shooting up of fuel prices recently. At least that is what a lot of people have been saying, er mouthing lately. As this happens, the likelihood of other commodity prices to follow suit is likewise most certain, just ask any seasoned street parliamentarian. "Base sa akoang experience kana," old man at the bus stop was saying. "kaniadto, when the Arab countries' oil embargo in the 70s caused the price of gasoline to go up, other commodity prices were also affected." Daw domino effect, he added.

True enough, the announcements that warned of the hiking up of oil prices and how much, had been posed by both the department of energy and oil companies in the country during the previous month. This only points to the fact that, as with other oil price hikes in the past, territorial wars and disputes have almost always been the root cause. Now, even with assurances from Secretary Alfonso Cusi of the Department of Energy that a rollback in prices is expected later in the month, the effect is already being felt on the ground.

In Barangay Mintal for example, the topic of increasing passenger fares in tricycle service vehicles has already become the subject of debate among drivers and passengers, especially those who live kilometers away. The problem stems from the allegation that, as it happens, some drivers have already begun imposing fare increases on their own, without official directives from transportation people. "A little anarchy in the making." A friend had joked.  
There was one time I hailed a tricycle driver near the Lots for Less store to bring me and a few groceries home. At once, he asked how much was I paying him. When I said the usual fare for a single passenger of thirty pesos, he reasoned that with gasoline prices already high up, I might perhaps add a twenty in the usual. Almost immediately I thought, motorcycles are not guzzlers and my place isn't even within its per liter consumption. There has got to be a fallacy in his argument somewhere. 
In my own googling of motorcycle fuel consumption, they on the average only use between two to five liters per 100 kilometers, compared to the six to nine per 100 kilometers. Imagine how far is one hundred kilometers! If I accepted his reasoning, what I'm actually doing is giving extra money for such the short trip. So, instead of waiting for another tricycle driver to come my way, I called my son to just pick me up instead. Now, you may ask, why hadn't I thought of that in the first place? Call it whatever you like, but at least here, I'm sticking to my guns. It's the principle of the thing, dear Watson. Inasmuch as I empathize greatly with these working-class heroes, I also have consumers in mind. We're not mere sheep easily cowed. We toil too and suffer the effects of oil prices and cost of living. Not exactly mere source for extra bucks because of Putin's folly. Besides, that might as well be for another story right there.