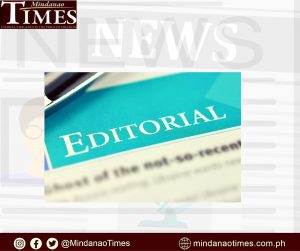 WE cannot allow the month of March to pass without acknowledging the women's organizations impact on the lives of women and girls through the years in the city.
Talikala, Lawig Bubai, Pilipina, Luna, Tambayan and so many other non government organizations helping women get back on their feet from abuse and marginalization have encouraged and inspired countless women to take their place in the family and society. 
The work of pioneering advocates of women's rights has won for the city its breakthrough Women's Development Code which birthed the Integrated Gender and Development Division or the IGDD. This division under the City Mayor's Office and headed by Lorna Mandin, sees to it that women's rights and welfare are promoted, as well as ensure the mainstreaming of gender in all agencies in the city.
With the women from the barangays, sectors including the indigenous peoples, and women organizations, a city-wide conference is usually held to monitor the strides done by women towards their empowerment. This gathering, done in the beginning of March, provides the benchmark on the agency of women at the present time in all fields of human endeavor.
The pandemic has put a halt to this gathering  but provision of services to women in difficult situations continues, more so with the lockdown which could give way to all sorts of abuse in their own homes.
This year, the UN Women celebrates Women's Month with the theme ""Gender equality today for a sustainable tomorrow".
The theme highlights this year as "pivotal for achieving gender equality in the context of climate change, and environmental and disaster risk reduction, which are some of the greatest global challenges of the twenty-first century. Without gender equality today, a sustainable future, and an equal future, remains beyond our reach."
We cannot even hope to achieve this lofty goal without the leadership of women who have consistently worked towards fulfilling the promise that women own half the sky.