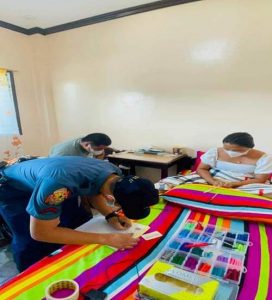 LAW ENFORCERS in Mati City, capital of Davao Oriental, arrested on March 18 two individuals for illegal practice of dentistry.
BAsed on the report, a team of law enforcers arrested Mohammad Reeza Sacre Bajunaid and Norjan Tapia Bajunaid at the Redulla travelers' inn, in Barangay Central during an operation.
Seized from them were the money used in the operation and dental supplies they allegedly used in their activities, particularly in making braces even if they did not have the licenses to do it.
Their alleged activities violated Republic Act 9484, a law that regulates the practice of dentry.
The two were brought to the office of the Criminal Investigation and Detection Group as cases were still being prepared against them.
Police Regional Director Benjamin Silo Jr. said his order to the units under him was to intensify campaign against those violating the laws.
Members of the team that arrested the two were from the Mati City Police Station, CIDG and the Regional Special Operating Team.