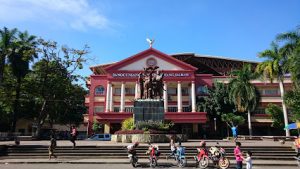 FOR TWO weeks now, Davao City has remained at minimal risk for COVID-19 based on the Risk Assessment Map as of March 12, showing that 178 of the 182 barangays are under minimal risk status. 
The map showed that only four barangays are listed under low risk. These are barangays 11-B, 9-A, Bago Oshiro, and Paradise Embac.
The latest data indicated an improvement compared to the March 6 assessment, which showed barangays 14-B, and Matina Biao were placed in Moderate Risk, and barangays 11-B, 21-C, Bato, Lapu-lapu, Lubogan, Paradise Embak, V. Hizon, Sr. and Waan are placed in low risk.
Davao City's two-week growth rate (TWGR) has reduced from -74.63 on March 6 to -72.63 on March 12. In both weeks, the TWGR of the city is "low" status.
The average daily attack (ADAR) rate also decreased from 1.1 on March 6 to 0.52 on March 12.
Also, based on the COVID-19 Regional Daily Case Bulletin on March 13, Davao City recorded six (6) new cases of COVID-19 adding to 100 active cases.
COVID-19 Task Force spokesperson Dr. Michelle Schlosser said that while the city is now under the open policy and enforces only wearing of facemasks as the minimum public health protocol, Davaoeños should still avail of the vaccination and booster doses to have an added layer of protection