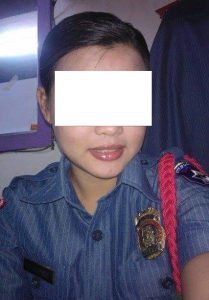 A FORMER female member of the Philippine National Police (PNP) was arrested after allegedly extorting P75,000 as a recruitment fee from applicants in an operation conducted at 3:10 p.m. in Sta. Ana on Friday, March 11.
Brig. Gen. Benjamin Silo Jr., the director of Police Regional Office 11, identified her as Jenlee Corpuz.
Silo told reporters during last Friday evening's press briefing that Corpuz was a former PNP member with the rank of Police Officer 2 (PO2) assigned in PRO 10 who was dismissed from the PNP in 2018 due to 11 counts of grave misconduct and for misappropriation or failure to account for the drug buy-bust money.
According to the report, Corpuz was apprehended through the efforts of operatives from the Police Regional Office 11, Regional Intelligence Unit 11 (RIU), Regional Intelligence Division 11 (RID), Integrity Monitoring Enforcement Group (IMEG), Regional Intelligence and Detective Management Division (RIDMD), Sta. Ana Police Station, and the Regional Legal Service 11 (RLS).
Silo further said that the suspect has already recruited more than 170 PNP applicants.
He added the operation was conducted after two of the supposed victims logged a complaint against the suspect at the Regional Recruitment and Selection Unit 11.
Her modus was to collect P75,000 from each of the PNP applicants, through a middleman, with the promise that they would be included in the PNP quota without undergoing the necessary recruitment procedures. 
Also, the regional director said this would form part of the PNP internal cleansing program.
He said this will also shed light on the integrity and authenticity of the 'nameless and faceless' recruitment system of the PNP, which should not be tainted by the illegal activities of some individuals. 
Moreover, Silo reminded the police applicants that the PRO 11 adheres to the strict protocol of the PNP recruitment and selection process. 
Further, he shows appreciation for the collaborative support and effort of the different police and Intelligence operating units and the assistance of the Regional Legal Service 11 for the successful arrest of the suspect. 
For now, the suspect is detained at the Sta. Ana police Station while a case is being prepared against her.