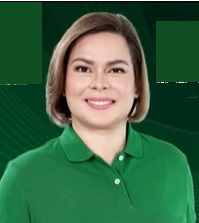 THE CITY government is releasing soon a new executive order (EO) that will spell out regulations as the city has started to transition to Alert Level 1, a top official said over the weekend.
Dr. Michelle Schlosser, spokesperson of the COVID-19 Task Force, said the EO will contain key provisions that will help the city in its transition as well as policies on some activities like gambling.
Despite the lowering of the alert level for the city since March 1, Schlosser said Mayor Sara Duterte has emphasized that the public must continue to comply with the minimum public health standards (MPHS).
 "We are heading toward economic recovery but we have to make sure that health will not suffer," she said as she pointed out that while the new classification is key in economic recovery, the public must not forget that the COVID-19 virus has not been defeated.
The city government has warned that business establishments and anyone found violating the MPHS face the possibility of getting penalized.
The warning came about after a bar was ordered closed for operating without a business permit and for allowing its customers to violate the MPHS.
On Saturday, the regional office of the Department of Health reported that the city had eight new infections, bringing the number of active cases to 195.
In March 2020, the first case of COVID-19 infection in the city was reported to have been discovered inside a cockpit in Matina as a derby was held while the city was commemorating its founding anniversary.
Schlosser said the city government has been reiterating its call to the people to continue following key protocols as their contribution in the fight against the various. The city government has also called on the people to get vaccinated against the virus.
She pointed out that while the latest Inter-Agency Task Force for the Management of Emerging Infectious guidelines for Alert Level 1 areas like the city allows for businesses to operate in full capacity, people must not lower their guard.
"We are very particular with the MPHS. Emphasis sa Alert Level 1, even if there are no more restrictions, dapat na ma-follow gihapon ang MPHS," she said as she pointed out that lowering the alert level is necessary to restart the economy.