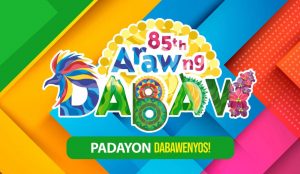 THE DAVAO City Police Office (DCPO) on Monday assured the maximum deployment of personnel in all convergence places in the city following the opening of Araw ng Dabaw as the city has been downgraded to Alert level 1.
DCPO spokesperson Maj. Theresita Gaspan told TIMES that there will be a maximum deployment of personnel in all places of convergence.
"So far, we don't have augmentation (from Police Regional Office 11) because most of the government-initiated activities are held online, but DCPO will adjust in case there are big face-to-face activities," Gaspan said.
Pacing the city into level 1 means that all indoor and outdoor activities are allowed with 100 percent capacity. 
But Gaspan said they already have a template for the security plan and they will just fine-tune it to suit the security needs of the city. She further said that the high alert status of the DCPO remains high, especially during the campaign period.
She also reminded the public that police will still strictly enforce the minimum health standards, such as the wearing of face masks and social distancing.
The DCPO has a strength of more than 2,000 personnel across 20 police stations in the different areas of the city.