THE Securities and Exchange Commission (SEC) has ordered PESOBEE, PESO T-SAFE ONLINE CASH, RUSHLOAN, SPENDCASH, TAPA and WITHU to immediately cease and desist from engaging in, carrying out, promoting and facilitating ANY LENDING ACTIVITY/TRANSACTION without the necessary licenses from the Commission.
The SEC found that the operators of these online lending applications are illegally engaging in lending activities even if they are not registered as corporations, and have no Certificate of Authority issued by the Commission, as required under R. A. No. 9474, otherwise known as the Lending Act.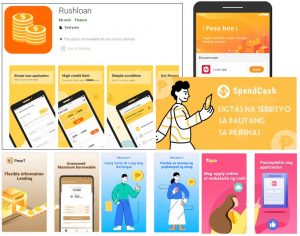 Moreover, the abusive collection practices employed by these operators constitute unfair debt collection practices prohibited under SEC Memorandum Circular No. 18, Series of 2019 (Prohibition of Unfair Debt Collection Practices of Financing Companies and Lending Companies).
For complaints against individuals/companies engaging in lending activities without CA, please send your email to Enforcement and Investor Protection Department at epd@sec.gov.ph
For complaints against abusive collection practices, please visit https://www.sec.gov.ph/lending-companies-and-financing-companies-2/complaints/