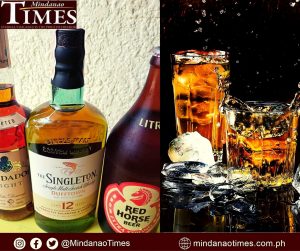 THE CITY Government has lifted the modified liquor ban effective on Tuesday, Feb. 15, 2022.
Executive Order (EO) No. 5 Series of 2022, also known as "An Order Providing For The Lifting Of The Modified Liquor Ban in Davao City," was signed on Monday, Feb. 14, 2022.
The order providing for the liquor ban modified guidelines as reflected in Executive Order No. 59 Series of 2021 and amended through Executive Order No. 1 series of 2022 has been lifted.
"The prohibition on the serving of liquor in restaurants, bars, videokes, hotels, and all other establishments open to the public is hereby lifted," EO 5 provides.
However, drinking liquor in parks, roads, streets, alleys, pathways, and similar areas remained prohibited. EO 5 shall take effect at 12:01 a.m. on Feb. 15, 2022.