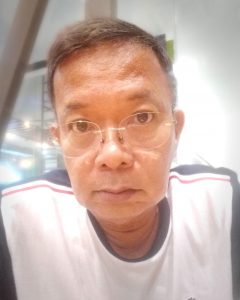 VALENTINE'S Day has come and gone and the bars downtown have all but closed. Only a handful of waiters and crew remain; still toiling over what has been left-over of plates, empty wine and beer bottles and an assortment of trash from a recently-concluded private party at the venue. 
Tonight, being Valentine's and all, the guests may have either gone home, transferred to another party or perhaps moved to a more private location. One thing is clear: for these night shift workers, the job is still not over. In a few hours, when the new day dawns and the rest of us will have already recovered from the daze and merriment of the night before, Valentine's Day will just be a memory and everything else will be made clearer, the time when realization sets in: as Hemingway puts it: True at first light. Get back to work or whatever it is that you're doing! 
That line, synonymous with "Back to work, slaves!" might as well be the ultimate wakeup call. That must have been many years ago, when I had last seen smiles, mine among them, slowly disappear the day right after heart's day, as many now cutely call it. 
This sensation is almost like the afterglow one experiences right after Christmas eve, give or take maybe 12:30, or when there is that silent pause after all the gifts have been opened. (an angel flies by, they say) This is the silence that hints one to go back to reality (work) or back to the everyday kind-of-life. For some tragic relations, it could just be, back to the lie.
Be it Christmas, New Year's Day or Valentine's, they're just pauses from every day's work really. Much-needed, yes, but nonetheless nothing else. That pause remains as the most noble intention as yet because everything else has been corrupted by the gross commercialism that run today's world.
What about love? First and contrary to the Eagles' hit, Love will keep us Alive, love will not fill your stomach or cure your covid. Romantic songs like that are so yesterday and believing them as a cure-all for the mushy-eyed lovers, without the tangible complement like having a job, is downright crazy.
At least nowadays, the usual bouquets of roses and chocolates have found competition in, as shown in social media memes, a bouquet of fish or rolls of bread and pastry molded to look like flowers. At least the practical has finally overtaken the romantic notion of Valentine's. After all, there still has to be discovered some form of enjoyment in having roses for breakfast over fish and bread.