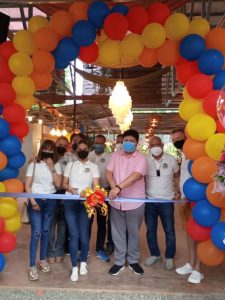 GAINING popularity because of its Al Fresco ambiance is this new resto-bar opened by five enterprising buddies who are well aware that there is a yearning to enjoy and have fun while dining or just hanging out with friends. 
Investors and their wives boldly faced the odds during this pandemic to come up with a venue in Samal Island which would cater to guests who did not want to check in at resorts but wanted to share dinner or a bottle of beer with friends.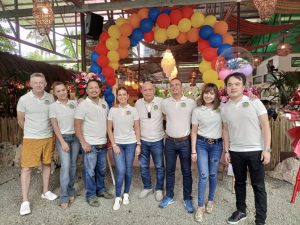 Gaudencio Vergara and Krisna Pia Valdez, Charles Te and Genevieve Te, Andrew Mark Worsley and Mary Ann Worsley, Rodolfo Joson, Jr. and Roweno Caballes. This is the group who make up the investors of ZAGPA GRILL & Resto Bar at nearby Babak, a few minutes ride from the barge landing.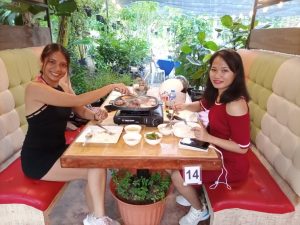 The eatery sits on a property of the Garcias and is surrounded by tall trees and lots of fresh air. Ornamental plants are sold to patrons who love to plant in their garden or even for business.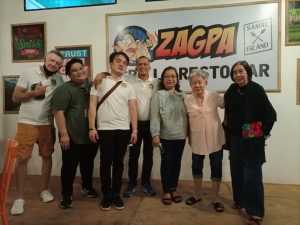 Grand Opening Event was on January 17, 2022 at the Island Garden City of Samal graced by Mayor Al David Uy. who cut the ceremonial ribbon.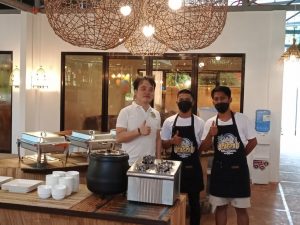 A unique experience is the Unlimited Grill cooking your own preferred marinated shrimps, chicken, sausage, pork right at your table for two hours. The cooking vessels could very well be borrowed in the Korean barbecue style, but the food is purely "Pinoy". But orders can also be "Ala Carte" for those who prefer their food served in this manner.