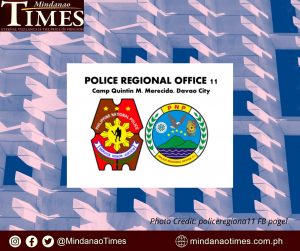 THE POLICE Regional Office (PRO) XI has classified some of its cities and municipalities under Election Watchlist Areas as part of Comelec Resolution No. 10481.
Currently, Davao City has no area that is classified as a "security concern."
However, the PRO XI identified two cities and 16 municipalities in Davao del Sur; one municipality in Davao Occidental; three municipalities in Davao del Norte; one municipality in Davao Oriental; and 11 municipalities in Davao de Oro. 
The police classify a city or municipality as an election area of immediate concern (EAIC) when it has a history of election-related incidents (ERI) or the presence of criminal groups or terrorists. 
The areas identified under EAIC include: Bansalan, Digos City, Kiblawan, Matanao, Magsaysay and Sta. Cruz in Davao del Sur; Tagum, New Corella and Talaingod in Davao del Norte; Jose Abad Santos in Davao Occidental; Lupon in Davao Oriental; while Laak, Mabini, Maco, Maragusan, Mawab, Monkayo, New Bataan, Pantukan and Montevista in Davao de Oro.
 The PRO XI is also considering placing seven municipalities under election areas of concern or those with recorded ERI in the last two elections. 
Moreover, Brig. Gen. Filmore Escobal, the regional police director, assured that they are exerting all efforts to ensure the safe and secure conduct of the elections in the region. They will intensify the established checkpoints, as well as the mobile checkpoints. They will also intensify intelligence gathering to thwart groups that might disrupt the electoral process.