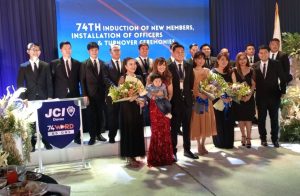 IT was an evening to be remembered, as the gentlemen wore formal black suits and the ladies. designer long gowns to grace the 74th Induction of New Members, Installation of Officers, and Turnover Ceremonies of JCI Davao, Inc. on January 7, 2022, at La Herencia Davao Art & Events Pavilion.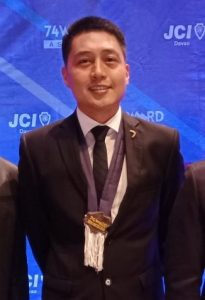 Better known as Davao Jaycees, JCI-Davao has undoubtedly been the most respected and outstanding leadership and training organization for young leaders and entrepreneurs in the city from as early as 1948. Davao Jaycees is one of the first eleven local chapters to be established in the Philippines. In fact, the venerable Artemio Vergel de Dios who established JCI Philippines in the same year once served as Davao Jaycees President.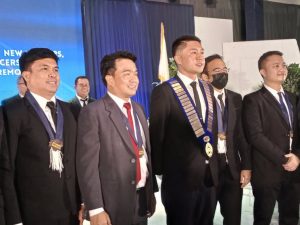 Valedictory Address was delivered by JCI Mem. Mamerto "Mitty" dela Torre III, while 2022 Chapter President JCI Mem. Michael James "MJ" Oppus, delivered his Inaugural Address. Inspirational Message was delivered by JCI Sen. Bernard Al-Ag, Former Vice-Mayor of Davao City.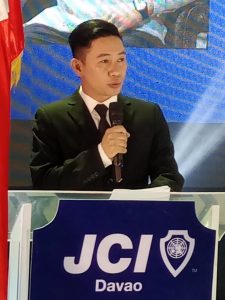 Keynote Speaker was JCI Philippines 2022 National President John Glenn Lee represented by JCI Philippines 2022 National Secretary-General Mark Peter "Mac" Quilaneta.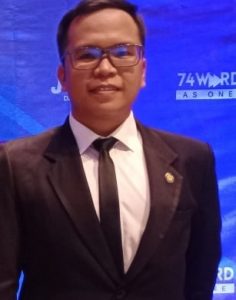 JCI Davao 2022 Board of Directors are: President – Michael James "MJ" Oppus; Secretary General – Sherwin Domago; Deputy Secretary General – Rex Velesrubio; Treasurer – Tron Lagman; Auditor – Biboy Nailes;  PRO – AR Tan; Immediate Past President Mitty Dela Torre;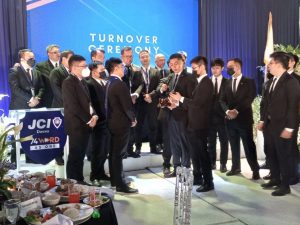 Vice Pres.  – Individual Development – Richie Mondido; Local skills Dev't Director – Neil Patrick Adao; Membership Commissioner – Julian Herrerra; Vice Pres – Business Dev't. – Marlon Suelto; Director – Ryan Pimentel; /director – Joseph Pentason; Director – Antonne Ansaldo.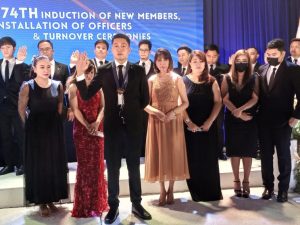 Vice Pres – Community Dev;t. – Glenn Robledo; director – Community Dev;t. – AJ Castro; Director – Ryan, Andalan; Director – Jestoni Diaz. Vice Pres. – Internationalism – Franco Santis; Director – Francis Benedicto; Director – Kurto Russell Cago; Director Cham Jumamil; Director at Large – GL Palermo; President-Elect – Arthur Dizon, Jr.; General Legal Counsel – Atty. Marlon Villaviray.
Established in 1948, JCI Davao is an affiliate of JCI Philippines, an organization of Junior Chamber International members composed of young professionals trained to become future leaders and entrepreneurs. For years, Davao has played an active role in molding young individuals to become better Davaoenos in seventy years of strong existence, its membership has numbered by the thousands that include distinguished local and national officials, outstanding career professionals, and successful businessmen.