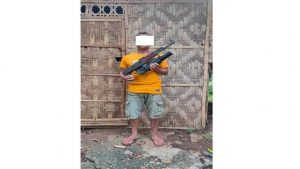 THE military reported that six leaders of the New People's Army (NPA) surrendered to the soldiers of 73rd and 38th Infantry Battalion in So Lebe, Brgy Kablacan, Maasim, Sarangani last January 19.
The report identified those who surrendered as Remydio Sambilad, secretary of Dismantled Guerilla Front Tala, Far South Mindanao Region; Benny A Española, former deputy secretary; Mary Jane Pason, former medical officer; Revelyn Pason, former finance officer; Meylen Laugo Tangan, and Jesabel Shangga Tango, both medical officers of Guerilla Front Musa, FSMR.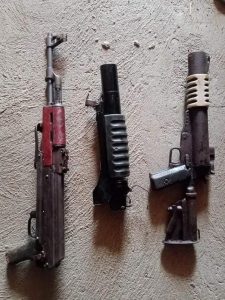 Captain Mark Anthony Tito, 10th Infantry Division Public Affairs Office chief, said it was Marilyn Bago, who surrendered in November last year, who also facilitated the surrender of the six. 
The former rebels also turned over to the soldiers two AK-47 rifles, two M-203 grenade launchers, and an M-79 grenade launcher. 
Tito said the surrender was also the result of the series of activities that the soldiers conducted that resulted in the neutralization of the top-ranked rebels.