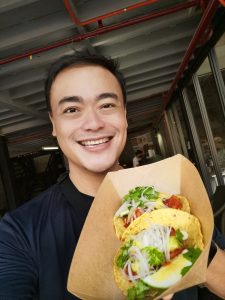 WITH more than 250 years of trade between Acapulco and Manila, it's no wonder that Filipinos are accustomed to the cultures and traditions of Mexico. In fact, some of them have already been ingrained to ours. These can be seen in our fondness for fiestas, relationship with our families, devotion to religion, and love for food.
One of the delicacies that we have grown to love is taco, a dish consisting of a fried tortilla, typically folded then filled with seasoned meat, beans, lettuce, and tomatoes. 
Last weekend, we had quite a feast of this Mexican delight when TAQ by Hey Monday Deli Davao, a brainchild of Marie Louise Plasencia and Therese Nicole Del Mundo, opened their pop-up store at Poblacion Market Central, Davao's latest shopping destination along P. Bangoy Street. 
According to Louise, they started their Mexican food business almost two years ago at the height of the COVID-19 pandemic. 
"We prepare everything at home and sell our food through pick up and delivery," she shared.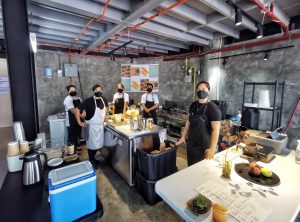 When Poblacion Market Central invited them to set up a pop-up shop for two weekends, January 21 to 23 and January 28 to 30, they thought of giving it a shot and allowing more people to try their famous tacos, tostadas and rice bowls.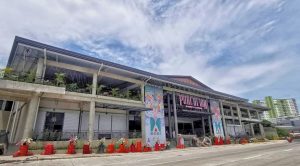 On opening day, January 21, Alsons Development assistant general manager Jolla Angelica Soriaga and marketing manager Marga Gross and I sampled their mouthwatering take of Masa Tempura Fish (in a medley of mango salsa, crema and pickled cabbage), Pork Belly Carnita (with fresh aguacate mixed with chicharon, onions and cilantro), and Shrimp in Guajillo (exquisitely made with aioli, onion, and avocado purée).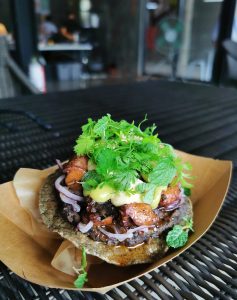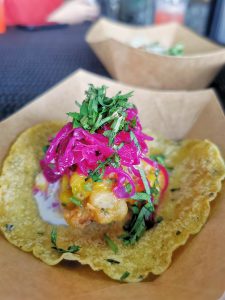 We also had a taste of their Octopus Black Bean Tostadas (mixed with luscious avocado puree, bonito mayo, onions, cilantro and mint). Well, all I can I say is "¡Delicioso!" 
Kudos to these young entrepreneurs, and hoping that they will extend their stay at Poblacion Market Central. Check them out this weekend.