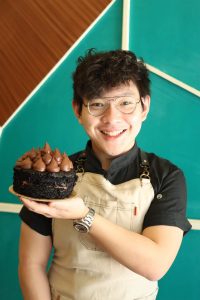 "THE year 2021 was quite tough for the restaurant business but like any restaurateur, I persevered and managed to do my best to keep my restaurants, Fat Cow and Asian Cow, afloat.  Yes, I contrived to keep myself afloat in this business which I am passionate about and of course, with my employees' welfare in mind as well. 
I shall always persist and I refuse to give up.  This New Year 2022 and Chinese New Year of the Tiger, I am determined to offer more delightful dishes as my modern take on all things good which will make my restaurants somehow special," so promises Davao's popular young chef, Darence Patrick Co.  Chef Patrick's Fat Cow is on its sixth year of serving fine continental food; while the Asian Cow is the city's likely place to go to for its Oriental fusion cuisine for four years now.
     "Pandemic or no pandemic, people still have to eat.  Food brings people together.  And we all know that there is no Pinoy or Chinoy celebration without an abundance of good food.  Whatever culture, religion or social standing in life, people just love to eat more so when they are honoring a special occasion. As the saying goes, 'food enhances the experience, promotes interactions between people, and provides a good platform for bonding.'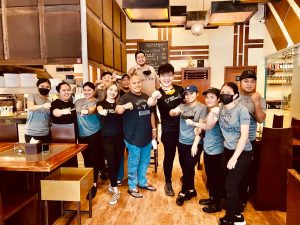 If you are a foodie or gourmand, if you love food as much as I do, here at Fat Cow and Asian Cow you do not even need to have a special reason to eat," so persuades chef Patrick as he continues, "Davaoenos are always excited to hear about new restaurants opening and offering various types of cuisines like never before despite and in spite of the pandemic.  That is not to mention the various home-based food businesses ever willing to deliver food right at your doorstep in just one call."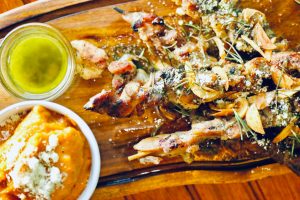 Chef Patrick admits that he hasn't travelled for quite a while and is so eagerly waiting for the right time to do so again.  "These times are hard for me to travel abroad to find new inspirations in creating glorious food for my restaurants.  The food I produce in my restaurants is an expression of who I am and what I am.  Through the years, I have gained confidence and have become even more passionate in what I do.  Presently, I just update myself through readings and research works on the latest in modern gastronomy.  Customers' expectations of what I offer in my restaurants are rather high.  So I and my crew dedicate this New Year as a year of culinary innovation matched with good customer service."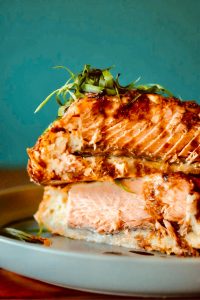 Chef Patrick confides that when he thinks about food, especially during special occasions like the New Year, he always considers traditions with family and friends.  You have these special dishes served on special occasions.  "Not only do the dishes themselves matter, but also the preparation and ways of serving and eating mean a lot," he confides.
    His special dishes for this New Year include baked Tasmanian salmon baked in homemade puff pastry with Manchego cheese, grilled Chimichurri chicken with mashed sweet potato, homemade spicy Spanish chorizos with crispy patatas, among others. 
For the New Year of the Tiger, chef Patrick recommends his special char siu marinated in fragrant Chinese spices and glazed with Szechuan honey, Australian lamb kebab with a Mediterranean blend of spices, fried lapu-lapu in Singaporean chili sauce, pork dumplings, and more.  For dessert, there are cream puffs with fillings of custard, cookies and cream, salted caramel cream and vanilla bean; plus a variety of delicious cakes to choose from. 
     One thing for sure, there is always laughter in chef Darence Patrick Co's Fat Cow and Asian Cow restaurants where the food is good.