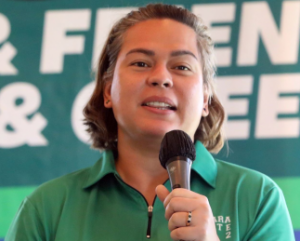 MAYOR Sara Duterte said Monday only a few of the residents of the city have gotten booster shots even as it has achieved about 95% of its target for full vaccination to achieve herd immunity.
The mayor said that of the 1.226 million residents who were fully vaccinated, only 154,267 were inoculated with booster shots.
The target of the city government is to fully vaccinate about 1.229 million, or 70% of the population, to achieve herd immunity.
As of Monday, about 1.28 million of the residents received their first doses, 63,934 were health care workers, 111,355 of them elderly.
Of those fully vaccinated, 58,705 were health care workers and 104,331 were senior citizens.
The city has also fully inoculated 3,091 children aged 12 to 17.