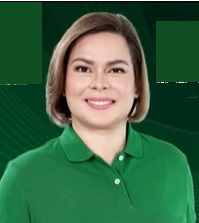 MAYOR Sara Duterte on Monday said that the city will employ the same strategies as the surge of COVID-19 cases continue.
"There will still be facilities for isolation, and once our facilities are full, magsugod na ang home isolation provided that ang ilahang mga balay are conducive for home isolation base sa guide nga ginagamit sa Department of Health," the mayor said over live interview at Davao City Disaster Radio on Monday.
"On top of that, duna pud tay isa ka hospital diri sa Davao City, Davao Doctors Hospital, nga duna silay COVID Homecare Package. So, mag-enroll ka didto sa hospital pero naa sa ka balay. Gina-manage ka sa mga doctors and healthcare workers sa hospital," she added.
"This will be our 4th surge. We still use the same strategy nga gihatag sa atoa sa national government sa DOH: Prevention, Detection, Isolation, Treatment, and Reintegration. We add to that the management of the dead," she further said.
"We still use that and mao gihapon ang atong gamiton dinhi sa 4th surge nato, and then we'll have vaccination and booster pud nga dungag dinha."
Moreover, in the implementation of Alert level 3 in the city, the mayor said that "Very liberal ang atoang implementation sa Alert Level 3. Ang emphasis dinhi sa city government side is mask and distancing. Giingnan na nako ang atoang COVID-19 Task Force [nga] liberal ta sa implementation sa Alert Level 3 and there will be no closures from our side because dili siya pwede sa Alert level 3."
On the implementation of Alert Level 3 guidelines, she said the city will follow what is being implemented.
"Wala ta nagdungag dinha para dili na ma-confuse ang mga tao. We still maintain the modified liquor ban that you can only buy and consume in private places. Walay consumption in public places. And there is still no curfew sa pagkakaron. Mao na siya ang bag-o na ginabuhat nato sa kini na surge after the advent of vaccination boosters and the arrival of medicines because we need to," she said.
The mayor added that lockdowns and restrictions in travel are not forever so people need to adapt.
"Kinahanglan nato madawat as soon as possible nga kining COVID-19 naa najud ni siya dinhi sa atoang kinabuhi," she further said.