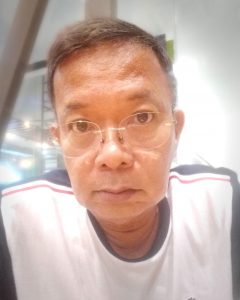 EVEN as some news features in December last year posted of a possible herd immunity scenario to start happening in Davao City in 2022, the rise of new cases (811 as of January 12, DOH) has dampened that expectation. As a matter of fact, the dramatic rise of positive cases, not only in Davao (which if one, remembers read zero in some days in December last year) but in Cagayan de Oro City, Butuan City, Agusan del Sur and Cotabato City has left the IATF with no other option but to revert back to Level Three for the said regions in Mindanao.
Although not necessarily 'back to square one' or the proverbial drawing board on this one, our return to Level 3 is definitely one step back in anyone's rule book and in everyone's bid for a pandemic-free future. With that said, perhaps it may be high time for us the government to add more focus towards mental health and how each one has become affected by this roller coaster, Jumanji-themed reality that we are presently stuck with. Seriously, this is no laughing matter.
While the issue may have been tackled numerous times in several articles, I am sure, if one were to ask ten people about how they've coped with the pandemic and all that came because of it, stress and mental health as a whole, would crop out as one problem.
I remember a conversation very long ago with a doctor who said that while we may have noticed changes in general attitudes of people in the midst of any crisis, be it in a conflict, a famine or even a hard winter, their long lasting effects have only been studied for special cases such as war-shock or post-traumatic stress disorder (PTSD), its modern term. And this was in the early 90s. To lighten things up, he had quipped that generally, people just tend to be gruff during the winter. 
In this pandemic, even as stress levels vary with individuals, it has now been reported by professionals that depression has become more common. I still have yet to come across a help line or help desk that could address this invisible threat. In several typhoon-related emergencies, I have heard of relief teams who have brought along psychology-trained professionals (and students even) to help in de-stressing especially among children. Perhaps, similar to the many vaccination center in the city nowadays, this could also become a visible possibility in the future. So, even as we "level up" to Level 3, which is actually a downside move, we could say that we are really leveling up in terms of addressing other felt needs.