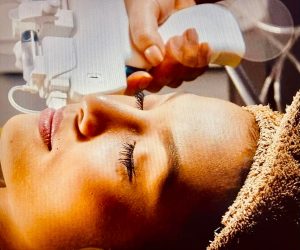 AFTER two years of deprivation from going to beauty salons and spas, I could hardly recognize some of my more mature friends whom I would occasionally bump into.  With their white hair, wrinkles here and there, weight gain and comfy sundresses with matching chinelas, truly the Covid pandemic has undeniably taken a toll on these gente vanidosa.  But during the countdown for the Christmas season, including the start of the New Year 2022, these gente vanidosa flocked to the City's many beauty salons and spas for the much needed magic of a makeover.  Indeed, walking out of a beauty salon and spa after a glorious pampering makes one feel better and more confident.  And people who look good and feel good are more likely to succeed and be happy with their better overall health as research indicates.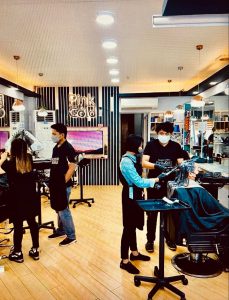 Golda Divinagracia and Pinky Soriano-Pineda were former bank employees of the Far East Bank and Trust Company before the bank joined forces with the Bank of the Philippine Islands to create the country's largest bank.  "Pinky and I as bank employees learned from business data that the beauty industry thrives even in the most challenging of times in the country's economy.  So I invested my savings in putting up Bloom Facial & Slimming Spa in December of 2004.  Five years later, Pinky collaborated with me and we set up the Pink & Gold Salon, which is notably a trademark based on our colorful names, in October of 2009.  We were doing well with our beauty enhancing business when the nightmare that is the Covid pandemic struck and we had to temporarily close our doors," revealed the fashionably well-maintained Golda Divinagracia who could easily pass for a titillating film (TF) star of the 1990s ala Abby Viduya (alias Priscilla Almeda).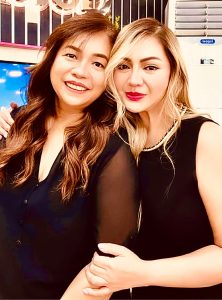 To date, Bloom Facial & Slimming Spa and Pink and Gold Salon have two branches with locations along Roxas Avenue and Bajada.  Pink & Gold's first franchisee is located at The Compound along Tulip Drive in Matina, Davao City. "Both beauty brands offer our best service as a one-stop-shop through our business tagline, 'Beauty is Here.'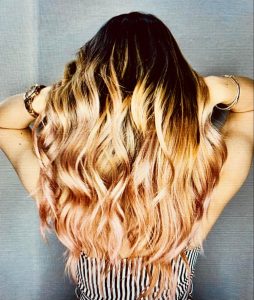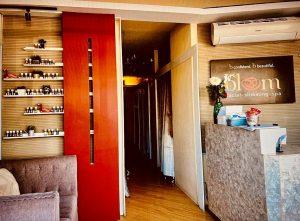 Bloom concentrates in perfecting its beauty services for the face, skin and body; while Pink & Gold Salon specializes in repairing and restoring hair, hair color application and hair restructuring like rebond, keratin treatment and modern hair perm, non-surgical hair replacement for men, scalp treatments, nail cleaning and nail art," detailed Pinky Soriano-Pineda, the more soft-spoken and motherly business partner.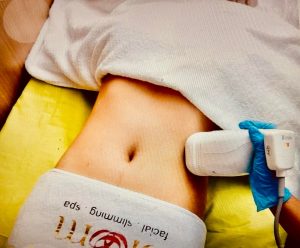 "What sets us apart from the other competing beauty establishments is that we value trust.  Our training as bankers molded us to always keep our clients' trust by offering them the best services and high quality beauty products.  Yes, we only offer high quality beauty products that we personally use ourselves and highly recommend to our family members to use as well.  Our clients would always look for professional hair and skin care products for treatment plus good customer service with a more personalized touch.  We also practice proper Covid protocols and preventive measures for the safety of our customers, our staff and ourselves.  We are determined in making our clients look good and feel good once they step out of our door.  We aim to stay long in this business so we are very determined to keep our clients loyal to us.  We always strive to impress our clients and, hopefully, they become our loyal patrons till the end," said Golda while fluttering her long-lashes with her tantalizing eyes looking straight at you.