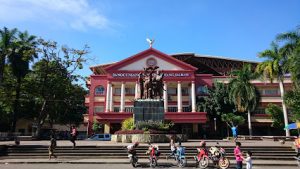 THE COVID-19 failed to drastically impact the collection efficiency of the city government as it exceeded its annual target by 32%.
The data from the City Treasurer's Office (CTO) showed that the city government collected about P3.434 billion, or P2.587 higher than the target.
Last year, business tax collections reached P1.98 billion, basic real property taxes at P1,983 billion, and real property transfer taxes were at P224.129 million.
However, the data showed that even when the collections exceeded the target, these were still lower than the P3.788 billion collected the previous year.
The report said that the dips in collections were in amusement tax, business tax, community tax, franchise tax, tax on printing and publication, real property transfer tax, and, tax revenue for fines and penalties. 
Increases were in  professional tax, real property tax- (basic), special levy on idle land, tax on delivery trucks and vans, tax on sand, gravel, and other products, and other taxes (environmental tax).
The figure last year was achieved even when some businesses had to shut down due to the impact of COVID-19.
The Business Bureau expressed optimism that more businesses would renew this year with the setting up of one-stop-shop for the purpose.