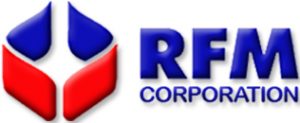 Listed food and beverage company RFM Corporation disclosed that its Board of Directors approved today a cash dividend of Php 394Million or Php 0.116936 per share payable on February 22, 2022 with record date as of January 26, 2022.
RFM CEO Jose Ma. A. Concepcion III said that "RFM is looking into more dividend payments, perhaps quarterly instead of twice a year and also targeting about 5% dividend yield. RFM paid out 60% of its net income in the previous year but we will revisit in late 2022 if we can further improve our payout, given the cash accumulation and performance of the brands."
"Our unaudited, internal estimates of topline for 2021 at over Php16.8B show a decent 7% growth from 2020 while income is expected to be flattish versus 2021's Php1.29B. Our Ice Cream business joint venture with Unilever saw a better year in 2021 despite cost pressures from raw materials while our Selecta Milk as well as Fiesta and Royal Pasta and sauces sustained sales growth momentum with a good lift from LGU demand in the last quarter. White King mixes and our institutional flour and bunline businesses also remain in growth mode," said the CEO.
"However, the inflation from elevated wheat, milk and other key raw material prices are dampening the expansion in our net income. The good thing with our brands especially in the ice cream unit, is that even if we experience cost pressures from raw materials and opex this year, we have been able to pass on in the past the impact on margins," Concepcion added.
For 2022, the CEO said that RFM will probably continue to experience margin stresses even as the company plans to strengthen its warehouse and production capacity to support the increasing volume arising from better demand and new product releases. He added that RFM parent company remains debt-free and has used its excess cash to implement share buy backs and increased dividend pay outs, on top of fully funding needed capex.
"The recent surge in covid19 infections is also a concern to most businesses today. We hope the infections are indeed mild although RFM is prepared for the worst. We just need everyone to be protected by vaccines and boosters," Concepcion said.
End