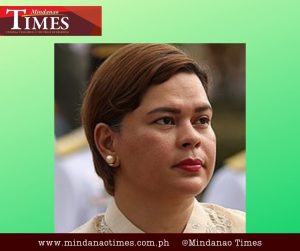 MAYOR Sara Duterte on Monday said that the city prepared for the increase in COVID-19 cases as data showed in the previous days, the city had reported numbers larger than those reported during the start of the year.
"We are experiencing an increase in [Covid 19] cases but it is not yet a surge but padulongay na siya didto. Ang kanang pag taas sa atoang cases, this could be very, well likely because this is two weeks after sa atoang December 24-25 (activities)," the mayor said during her program over the Davao City Disaster Radio.
She attributed the increase in cases to the gatherings held during the Yuletide season.
The mayor added the city can still manage the increase in cases as the temporary treatment and monitoring facilities used during a surge last year can still be used.
She said some of the facilities were shutdown because there were were no cases but these could be reopened in case of another surge. The bed capacity of the TTMFs, she added is at 2,674.
Based on the record of the Department of Health Davao, there were 74 new cases in the city on Sunday, bringing the active cases to 433.