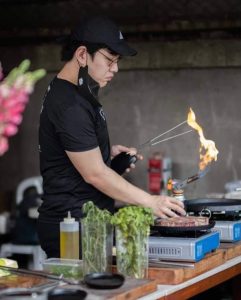 IN the past, we tend to see the beginning of the new year with positive expectations of a brighter life ahead of us.  All knowing fortune tellers, armed with crystal balls and/or tarot cards, had the spotlight focused on them while they prognosticated what we were supposed to expect in the future.  Our expectations, of course, are shaped by our background, cultural norms, and experiences in life.  However, change has come, indeed.  Our exhilaration for this new year had been quashed with the aftermath of super typhoon Odette's appalling destruction plus of course, the continuous climb of Covid-19 (from Alpha to Delta variants) cases worsened with the recent entry of the dreaded Omicron variant of concern.  They say that when one has endured a lot of challenges, these difficult episodes in one's life may create negative expectations.  We Filipinos come from a resilient race.  Despite our non-ending struggles to survive, we are kept bolstered by our strong faith in the Lord Almighty.  So, what are my dear friends' expectations for this New Year 2022?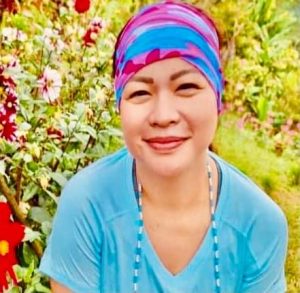 Cherry Banquil Al-ag:  "We will face this New Year bursting with meaningful and satisfying opportunities.  Remember, if the opportunity does not knock, build a door!  May we live our life continually honoring God by being channels of love and blessings, taking care of the people the Lord puts in our way (family, friends, community).  True service builds community.  May this new year bring us back to nature and contribute to the protection of our environment. The Philippines is blessed with a wealth of natural resources on and under its land.  The Philippine archipelago harbors the highest marine biodiversity in the world including the highest number of fish species and marine mammals.  Filipinos have yet to use and benefit fully from the advantages that Nature has bestowed on them."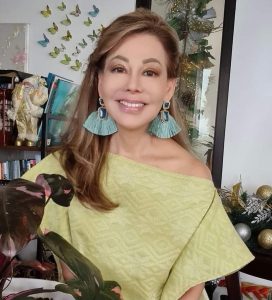 Joji Ilagan-Bian:  "Optimism and Faith are the two key inspiring words that anchor everything I expect for 2022.  I am optimistic that we will learn how to 'live' with the virus and 'flow' with it so that the disruption of our personal lives and businesses will come to a halt sooner than we expect.  And I also pray that we will have the wisdom to select leaders who are self-less and who will truly have the peoples' welfare in their hearts and minds.  On a personal note, I expect businesses and tourism to flourish again in our beloved city.  Naturally, I expect more time to do the things that I love doing; and best of all, to serve the Divine Mercy to the fullest of my capacity."
Patrick Co:  "I expect the New Year 2022 to bring more opportunities for SMEs.  I pray for the food industry that I and my staff are involved in with much passion and dedication to bounce back and grow.  Remember, the secret to happiness is good food and great friends.  And we at Fat Cow and Asian Cow restaurants will offer you the foundation of genuine happiness—good food!"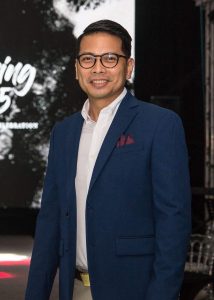 Ken Kapulong:  "I'm expecting better and brighter days ahead.  People have embraced the 'new normal' and are ready to face the challenges ahead as they are able to encompass much bigger ones in the past…Booster vaccines are now available and it's another ray of sunshine for all.  But of course constant reminders must still be in place on minimum public health standards. We must never let our guards down as that is the 'new normal' anyway…We're looking forward to the start of tourism bouncing back and we must continue to find innovative ways to survive in case another crisis hits the industry."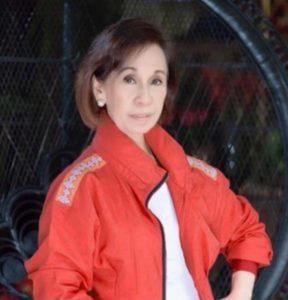 Mary Ann Maceda-Montemayor:  "The pandemic has taught us very important life lessons.  This new year will continue to teach us to value our family and friends to the fullest.  We will value time and opportunities more, and live a life in simplicity, full of praise and thanksgiving…I sense that many will cultivate a deeper relationship with God for all blessings, protection, provision and peace emanates from Him alone.  May we have new strength and the ability to discern and follow the will of God…New innovations and creativity shall dominate the travel and trades industry with digitalization playing a major role.  MSMEs will learn to cope and hurdle challenges with the various programs initiated by both the government and the private sector."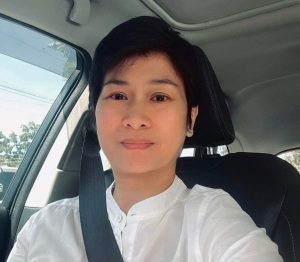 Agatha Ellen Salanatin-Valencia:  "The New Year is a time to renew our faith in God.  The present challenging condition has made us realize that we have to understand that we cannot do it alone by ourselves.  We have to set our intentions right this time; and level up our Faith.  We have to set our minds with the determination to serve the Lord now and forever."
     We must continue to dream for the good and live bravely with the challenging conditions facing us, albeit the difficulty.  It is still unknown what more we will encounter this new year, which we nor the fortune tellers cannot predict.  Hope and the strong faith in our Lord will help us get through the darkest of times.  I believe that life will get better.  A Blessed New Year to all.