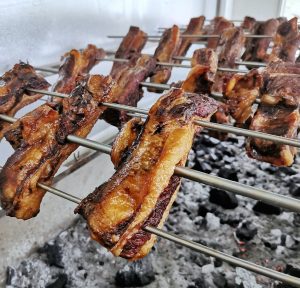 COCHINILLO, homemade pies, handcrafted donuts, plant-based dishes, and Korean egg sandwiches were just some of the trending fares that got a lot of Filipinos busy munching and posting on Instagram in 2021. But there's one food trend that really caught the country by storm, figuratively speaking: the humble lechon baka.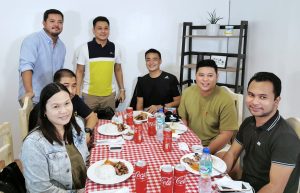 When Manila's Andok's started the craze early last year, it was just a matter of time when entrepreneurial Dabawenyos also jumped on the bandwagon, especially that many were looking for new fares to fill their Noche Buena and Media Noche tables during the holidays.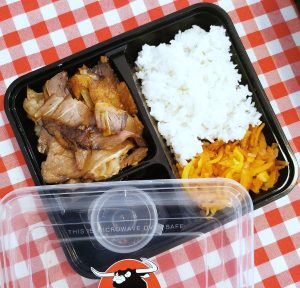 Then came, Chew Baka, a cute word play on the Wookie Star Wars warrior and roasted beef, the latest player in the growing lechon baka take-out counter biz in the city. 
Aside from their tender, delicately roasted, just-thin-enough slivers of high quality imported beef, Chew Baka, according to its owners (we'll keep their identities for now – but let's just say they're hotshots in the food and resto industry), wanted to prove that they're not just serving your ordinary lechon baka.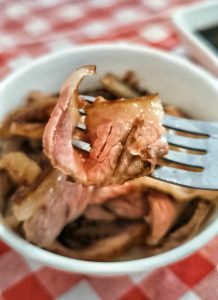 More importantly, they don't use vinegar or, worse, gravy, as dip. Instead, they have their own trademark "wowsawan" that's perfect for grilled beef, which was actually inspired by nostalgia, from Davao Beach Club in the 80s and 90s, when they used to serve lechon baka. 
During their launch last month with the local media, they presented the Chew Baka variants that's currently available: Lechon Baka Plate served with Achara (PhP195), and Over Rice Bowl (PhP135) to satiate one's lechon baka craving; and for an intimate barkada get-together or family celebrations, they offer their 1/2 kg tub (PhP770) and 1 kg tub (PhP1, 540). They're also planning to serve lechon baka Philly cheese steak as well as lechon burritos soon.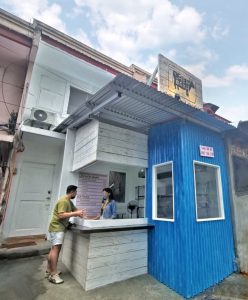 According to one of the owners, they "scaled down the serving" and made it more inexpensive in order to reach out to more diners who can't afford to buy an entire lechon baka just to have a bite or two. 
For now, Chew Baka can also safely accommodate dine-in but for very intimate groups of 6 to 8 persons only. 
Chew Baka is located along Lopez Jaena Street corner Circumferential Road. They're open from 11 AM to 9 PM daily and accepts pick up and delivery.