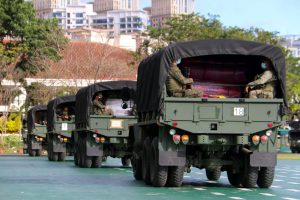 THE PHILIPPINE Army sent 21 truckloads of relief goods to Visayas and Mindanao on Dec. 30.
The Army transported 21 truckloads of essential supplies worth P6.5 million to Southern Leyte and Surigao del Norte, according to Col.  Xerxes Trinidad, the Army spokesperson.
The shipment weighs about 47 tons of goods consisting of bottled water, food items, canned goods, foams, mattresses, portable water purifier packs, electric generator, and other essential supplies.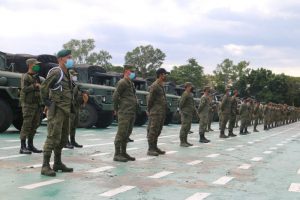 On Wednesday, Dec 29, troops loaded 14 truckloads of relief goods worth P5 million onto the Cebu-bound BRP Tarlac of the Philippine Navy.
Moreover, the Army was able to consolidate essential supplies from corporate and individual donors with a total of P12 million as of date.
Major donors include Lander Superstore, property developer Deca Homes, Lucio Tan Group, Food Panda Philippines, Stone of Hope Builders and Development Corporation, Lucio Tan Group of Companies, Aboitiz Group of Companies, Jaime V. Ongpin Foundation, Inc., Lions' Club, students from International School Manila, and other private donors.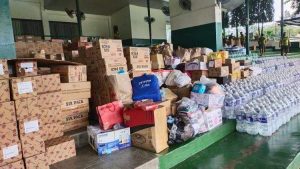 "In these trying times, our country needs people with good hearts and helping hands in order to overcome challenges. The Philippine Army is honored and truly grateful to our partners who have shared their blessings and these donations," Chief of Staff, Philippine Army (CSPA) Maj. Gen. Roberto Capulong said in his remarks during the send-off ceremony.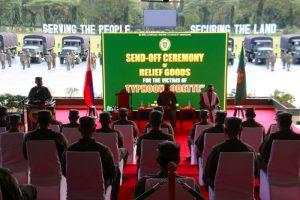 "This aid gives our fellow Filipinos an assurance that we are with them in this challenging time. We exist not only for combat but also, in providing relevant and responsive aid such as these relief goods for ongoing HADR operations in typhoon-affected communities," the CSPA remarked.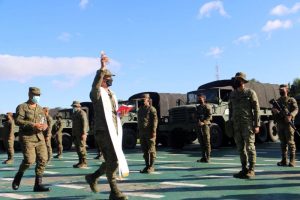 Army units—together with national government agencies, local government units, and private sector partners—are working 'round the clock to provide relief and rehabilitation assistance for typhoon-afflicted communities.