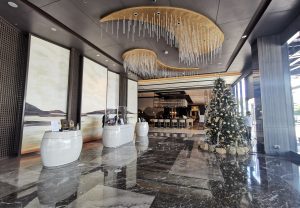 A contemporary hotel lifestyle experience is what the newly opened Grand Summit Hotel wants to offer to the thriving city of General Santos. Located between Honorio Arriola and Arradaza streets, the hotel had a soft launch last October.
For accommodation, this four-star hotel offers deluxe king rooms, deluxe twin rooms and two-bedroom suites.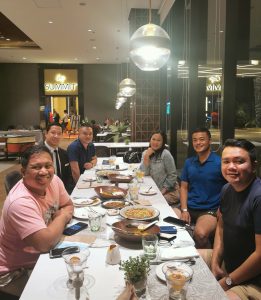 "We'll be having a total of 102 rooms by second quarter of 2022. Before the end of this month, we'll have 68 rooms available for our guests," said hotel general manager Jesse Chua. 
The Grand Summit Hotel also opened their swimming pool and pool bar just right before Christmas, according to Chua. 
"Early next year, we will also open our fitness center, spa, kid's play area, and our grand ballroom that can seat around 500 guests," he added. 
At present, Grand Summit Hotel has 3 function rooms that can accommodate intimate gatherings and meetings. 
For F&B, its Cafe Summit serves Filipino and international (including Indonesian and Latin American) fares on ala carte. On weekends, they offer buffet breakfast from 6 AM to 10 AM. 
"Our buffet has become quite popular with the locals. Cafe Summit has become a meet up place," said Chua. 
Apart from its exquisite dishes, the bar at Cafe Summit also serves their signature cocktails, such as The Grand and Summit Lady, and other liquors and beverages.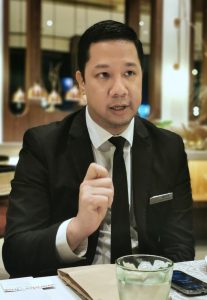 Grand Summit Hotel also has its own casino, one of the only two operating casinos in Mindanao,open to guests from 2 PM to 1 AM.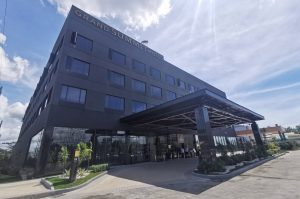 Even if it's still on its infancy stage, the hotel has already become one of top hotels of choice in SOCKSARGEN especially because of its proximity to the international airport as well as to malls, banks, government offices and medical centers has made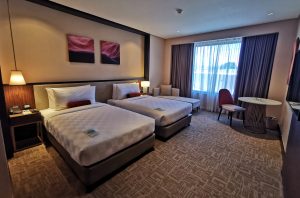 "The Grand Summit Hotel GenSan is the 25th property of the Robinsons Hotels and Resorts and its first casino venture under the Grand Summit hotel brand," Chua shared. 
The hotel is also accessible to various tourist attractions in the region, such as Lake Sebu, Glan Beach, and SG Farm in Tupi.