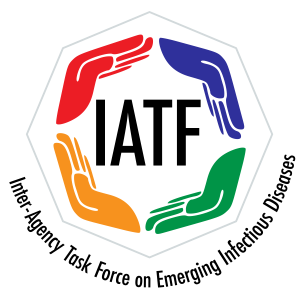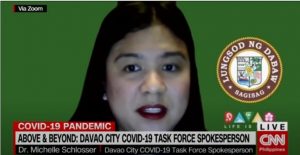 DAVAO City is awaiting the guidelines from the Department of Health (DOH) on the shortened interval of booster shots from six months to at least three months to eligible adults in the city.
City COVID-19 Task Force spokesperson Dr. Michelle Schlosser said on Wednesday, during the COVID-19 Alert program aired over the Davao City Disaster Radio (DCDR), that they have not yet received the guidelines for the new policy, which took into effect on Dec. 22 amid the advent of the more infectious Omicron variant.
"I've heard about that but again just like our prior rollouts, we will be waiting for the guidelines that will be coming from our regional Department of Health," she said.
Earlier, the DOH announced that booster shots will now be shortened to at least three months after the administration of the second dose of a primary two-dose vaccine, or at least two months after the primary single-dose vaccine is given.
"As of today, wala pa tay natanggap nga guidelines but as soon as makatanggap na kami ng guidelines nyan (We haven't received the guidelines yer but as soon as we receive it), we will be following and implementing the guidelines written by the Department," she added. "Kung naa na gani (If it is already available), rest assured that the public will know, especially the Dabawenyos."
At present, Schlosser said that they are following the existing guidelines wherein booster shots are only given to fully vaccinated adults six months after their second dose.
Meanwhile, Schlosser said that they already started giving booster shots to priority groups A1, A2, and A3.
She encouraged those who belong to these priority groups to visit the vaccination sites and get inoculated to boost their protection against COVID-19.
The health official said that vaccination hubs are open for walk-ins.
In an interview with CIO, Schlosser bared that they have no update yet on the schedule of the booster shots for the general population but assured that they will announce it once guidelines are handed down.