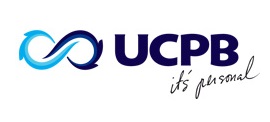 Dear Valued Clients,
We would like to inform you that United Coconut Planters Bank (UCPB) and Land Bank of the Philippines (LANDBANK) will undergo a merger, with LANDBANK as the surviving entity. This is in accordance with Executive Order No. 142 signed by President Rodrigo R. Duterte on June 25, 2021.
The merger is an opportunity for us to serve you even better through a stronger and unified banking institution with a bigger branch and ATM network and wider range of products and services that cater to a more expansive and inclusive client base including the underserved and unbanked sectors.
While we await all the necessary approvals to fully complete the merger, we assure you that this will not in any way affect the integrity and safety of the deposits and investments you have entrusted to us. Your rights as depositors/creditors shall continue to be upheld and protected as your accounts are eventually migrated to LANDBANK. We will exert every effort to make the transition as seamless and smooth as possible.
Thank you for your trust and support to UCPB all these years. We look forward to a more fruitful and longstanding relationship with you under the LANDBANK banner.
For questions or clarifications, you may reach out to us through your servicing branch/unit or our Customer Relations Center at crc@ucpb.com. You may also visit our Merger FAQs to read through the Frequently Asked Questions (FAQs) on the merger.