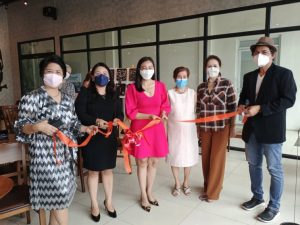 IN celebration of the Mindanao Week of Peace 2021, an exhibit was mounted which featured twenty glass mosaic works by young women sheltered at DSWD's Home for Girls & Women (HGW).The girls were mentored by glass artist Imelda M. Pangan. The theme for the exhibit was "VAW-Free Community starts with me".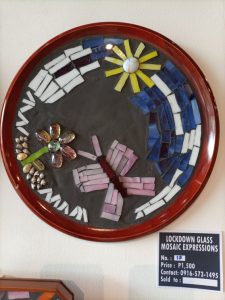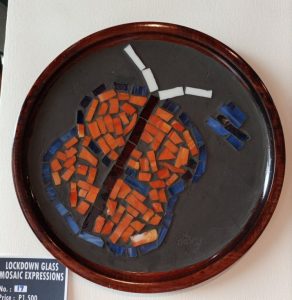 During the lockdown, Ms. Pangan realized that there were women who have been in lockdown long before the Covid 19 pandemic even started. For these women, the lockdown at the HGW was their refuge from trauma. It meant being uncertain while trying to adjust to a new environment among total strangers as housemates.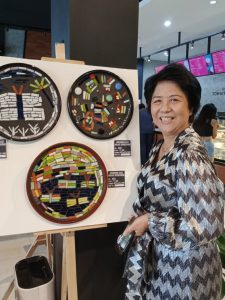 This prompted Imelda to reach out in solidarity with them by sharing her skill in glass mosaic art as one of their activities, hoping that it would be an opportunity to spend time, not just as survivors from abuse, but creators of art as well.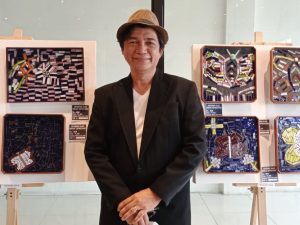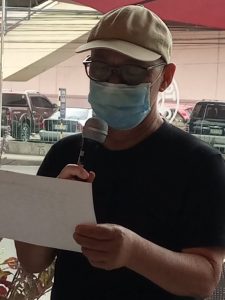 Ms. Pangan taught them the basics of glass mosaic, which lasted for five sessions. And, using the butterfly as an analogy of their situation, she posed the questions: "Anong kulay at anyo ako na paru-paro? "Anong kulay at anyo ang aking kapaligiran?" ("What is my color and image as a butterfly?" "What is the color and image of my environment?"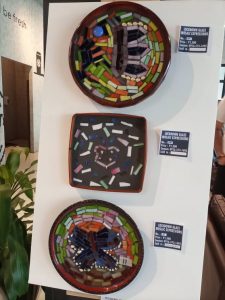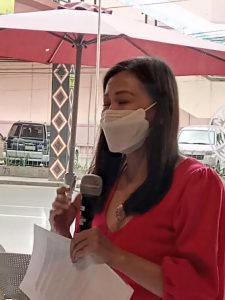 The letters of the artists were read by Florence Perez de Tagle of BCBP Prayer Community, Victor Secuya, Lucia Ebdao – friend and supporter and Yan Cuezon – Doctor/Artist.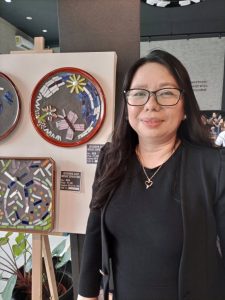 As an act of solidarity, patrons and benefactors who were invited to the opening of the exhibit were asked to "Bring home one of these works to help sustain the activities of Home for the Girls & Women. More significantly, in doing so, you cheer them on their path to wholeness."
The Ribbon-Cutting Ceremony on December 9, 2021 was attended by Mrs. Anne Jickain, Center Head of Home for Girls & Women, Dr. Danna Jill Reyes – Davao Doctors Hospital OB Department & VAWC Chair.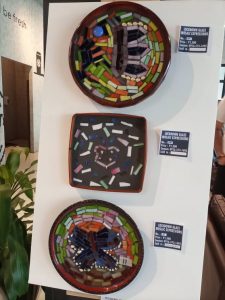 Sponsor of the exhibit is Bintana Gallery curated by Alex Alagon. A 3D Virtual Tour can be viewed on the FB of Bintana Gallery.  The exhibit, which can be viewed at Tom N Tom's Coffee Davao along JP Laurel Avenue, Bajada, Davao City (in front of Victoria Plaza). runs until December 21, 2021.
The DSWD Home for Girls & Women (HGW) is a residential facility for women and children in need of protective services. It is located along Davao City Jail Road, Ma-a, Davao City. The current Center head is Mrs. Anne Jickain.